Written by J.B. Shepard, a professional pet photographer and founder of the Puptrait Studio in Baltimore, Maryland.
Affenpinschers are often affectionally referred to as "monkey dogs" or "ape terriers" because of their uncanny resemblance to a number of smaller New World Primates. The French refer to the breed as "diablotin moustachu", which translates into English as "mustachioed little devil".
Dogs that look like Ewoks
That all said, having recently had a chance to work with a handful of these adorable little puppies, we're convinced that these funny little dogs look more like the results of Ewok and Wookie crossbreeding (we're Star Wars nerds — sorry, not sorry!). Chewie did spend some time on the Forest Moon of Endor and the Ewoks were known for tossing some absolute ragers in their time – so, who knows to say what actually happened?
How to photograph black dogs
Photographing black dogs and darker furred puppies, such as Affenpinschers, can be a challenge. But it is a task that we as professional dog photographers are asked to do fairly often. So much so, that we've developed a handful of signature flash photography techniques for photographing black dogs. While many photographers use light meters to expose to the fur of the pups, we instead expose to the sheen of the fur and reflection in the eyes — i.e. specular reflections. This style of dog portrait allows us to highlight fur and face details, but prevents our pet portrait photographers from over exposing the frame and is why commonly dark breeds such as Black Labs and Standard poodles look so healthy in our dog photos.
Affenpinscher puppies are in high demand
Finding a quality Affenpinscher breeder is no small task, as they are a fairly rare breed and are in high demand among dog owners. Amazingly enough, these adorable Affenpinscher puppies were brought to us by a local breeder, located in Roland Park – less than a mile away from our dog friendly photo studio in Hampden. Which is pretty surprising when you consider how rare and in demand these puppies have become since an Affenpinscher recently won "Best in Show" at the Westminster Kennel Club Dog Show in New York City, New York. Which explains why dog lovers across Maryland, Virginia, Pennsylvania and Washington D.C. raced to snatch these dogs up so quickly!
Anyways, that's enough chatter for now. Let's get to why you clicked here in the first place 😉
Pictures of cute Affenpinscher puppies!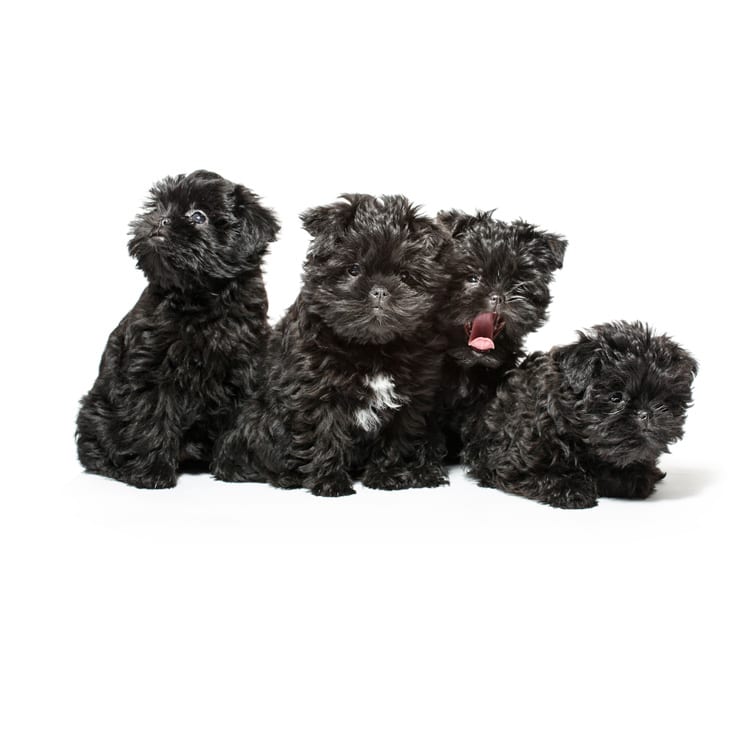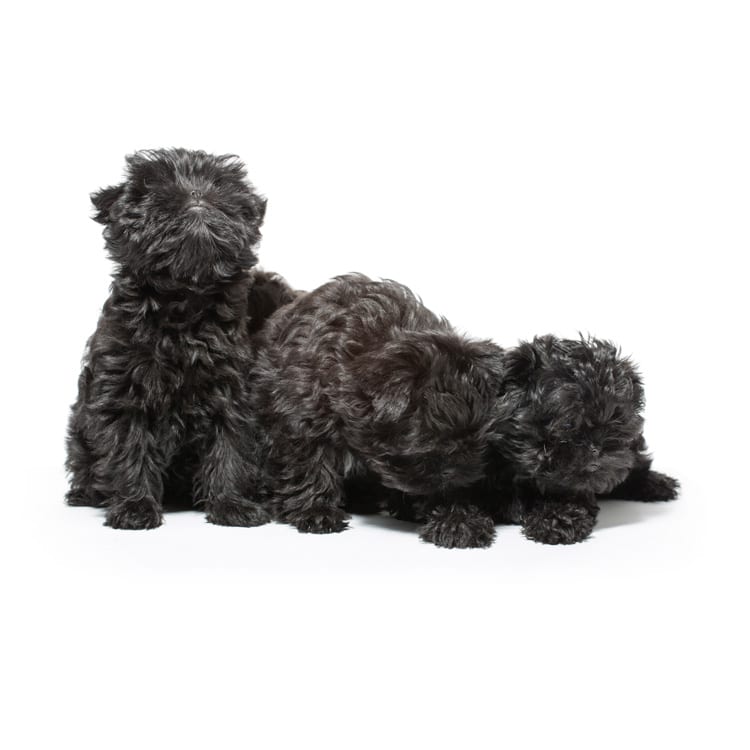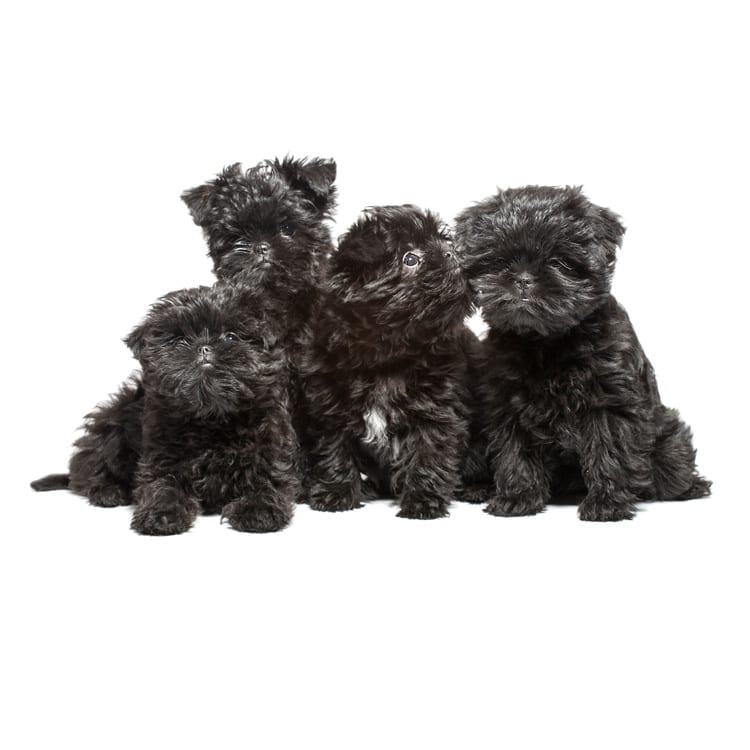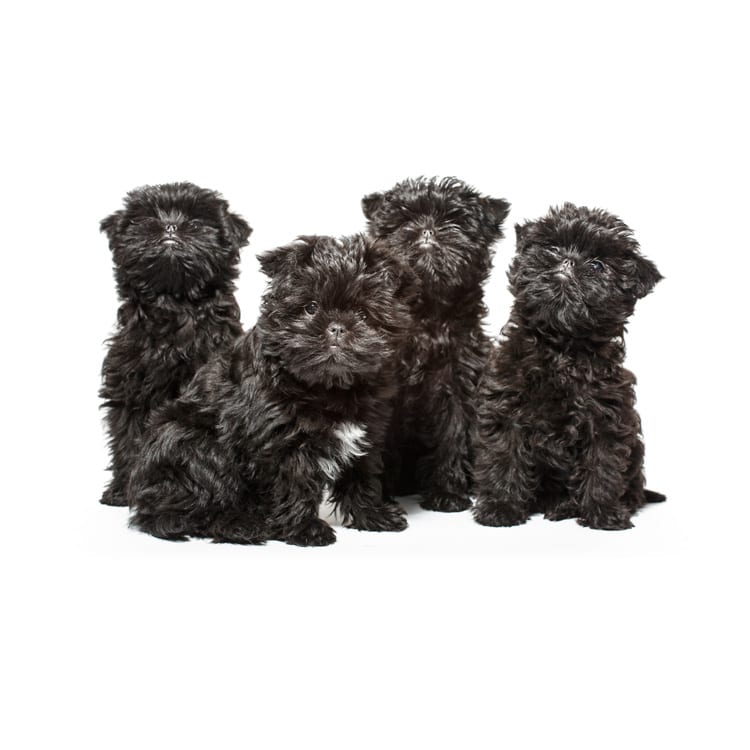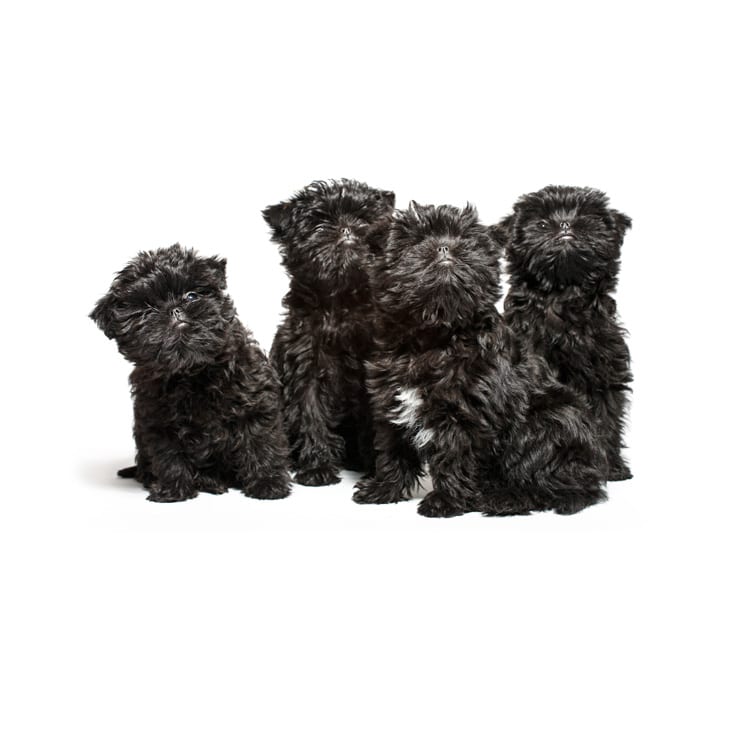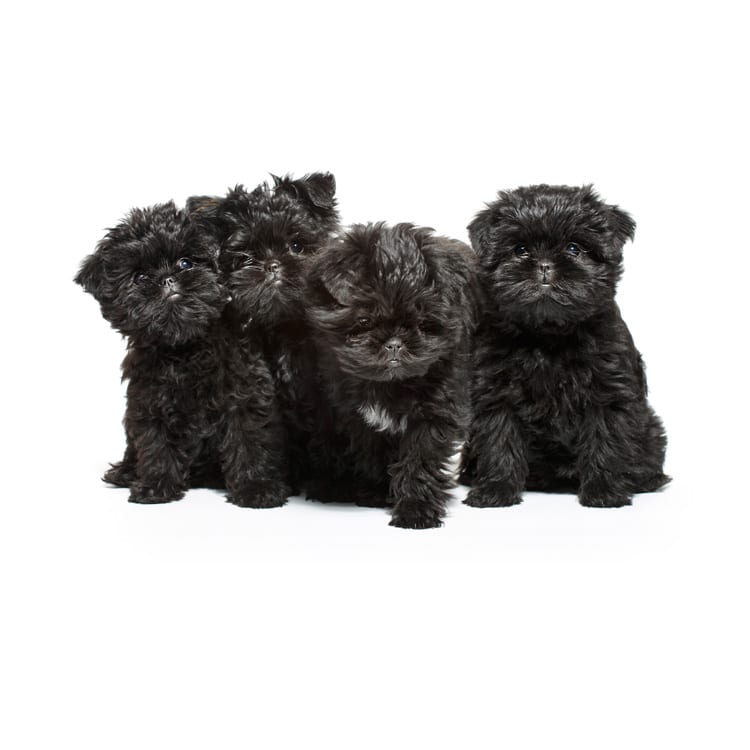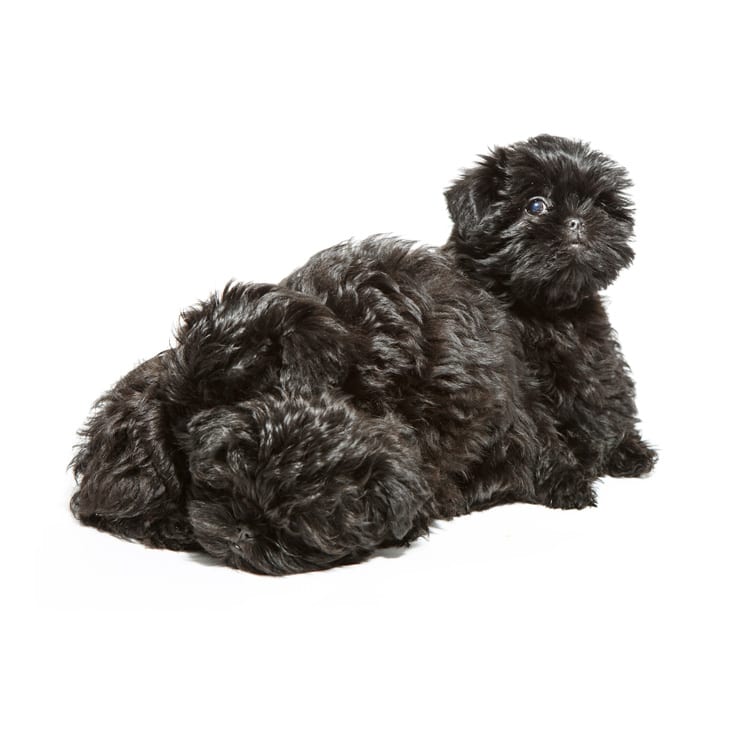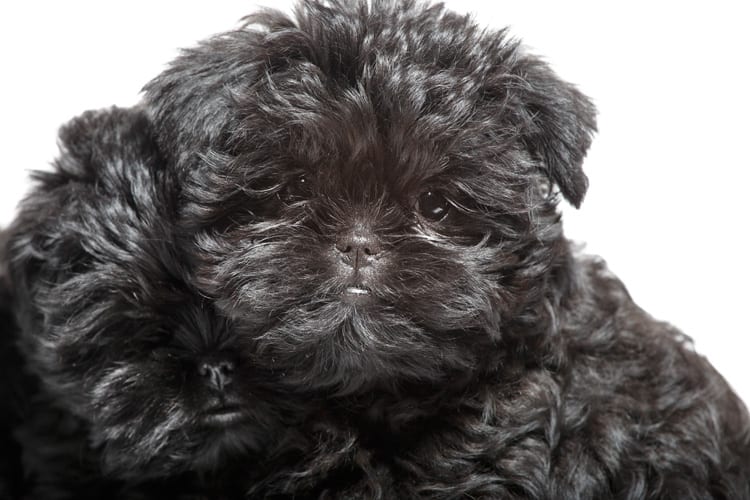 Adorable Pictures of Affenpinscher Puppies
How cute are these little monkey dogs? We had a lot of fun working with these little floofs and hope you enjoyed the set. If you like these cute puppy pics, please consider rating this post 5 stars below!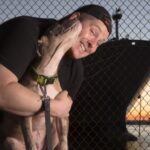 About the author: J.B. Shepard, is a professional pet photographer, dog advocate, and founder of the Puptrait Studio. J.B. lives in Hampden, with his wife and two dogs — George (a Boggle) and Lucky (Jack Russell Terrier).