Commercial Pet Product Photography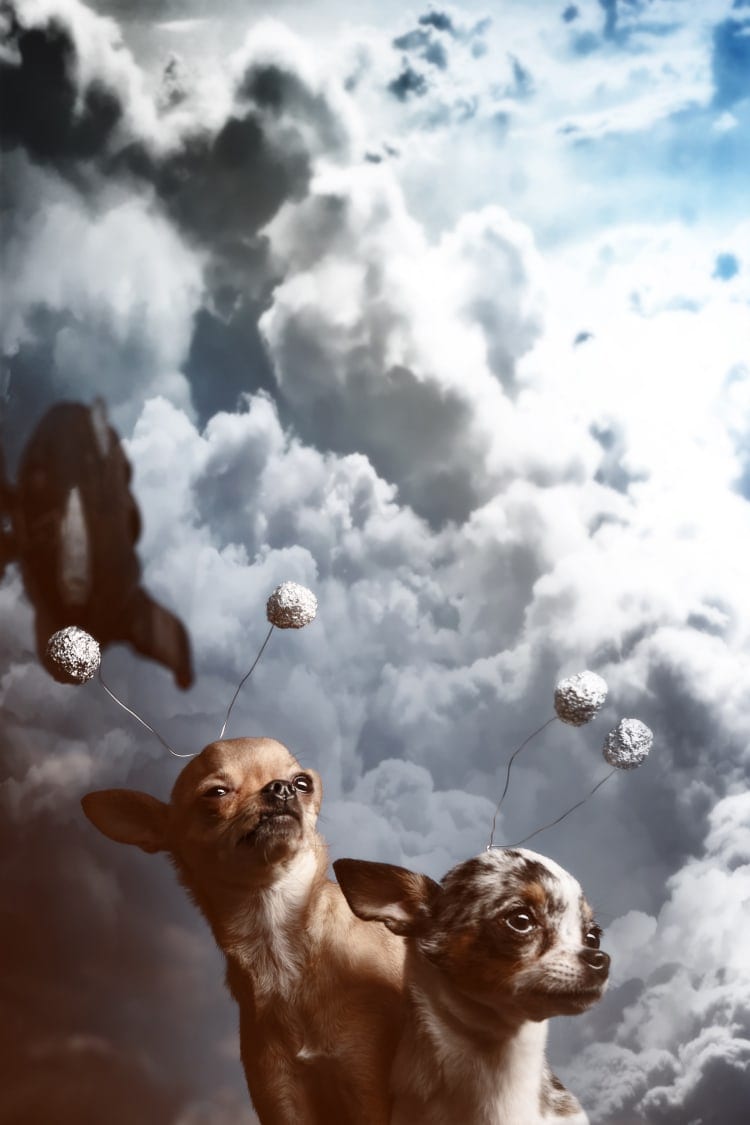 Royalty Free Commercial Pet Photography
If you manage a dog friendly establishment or market a pet product, there is absolutely no reason to settle for generic stock photography. In fact, in most instances we can produce production ready, royalty free, high resolution photographic and HD video assets, often for less than the cost of extended license stock imagery.
We are happy to hold open castings and lend dogs from our extensive network contacts to supply canine models to help you find the star of your next commercial shoot. Our dog friendly photo studio is available for commercial pet photography and pet product shoots. We regularly work with clients outside of the Baltimore area, located all of the United States and Canada, that simply ship us their products and let us take care of everything else - including casting, creative direction, scripting, photography, and photo editing.
the Puptrait Studio Photographs More Than Just Dog Portraits
Studio Pet Product Photography
For clients with photography specifications requiring more controlled lighting, macro level of detail or clipping mask friendly backgrounds we offer Puptrait Studio sessions. Our studio sessions are able to achieve the detail and clarity required to produce professional quality large format signage, product labels, or high resolution print advertisements and magazine spreads.
Have a particular breed or dog category in mind for your upcoming project? Not problem! Just let us know during booking and we'll help you cast the star for your next campaign.
Dog Friendly Business Photography
With on location studio style lighting arrangements and experienced animals handlers, it's no wonder why dog friendly chains and nationally advertised pet product campaigns consistently choose the Puptrait Studio when booking commercial photo sessions in Maryland, Washington D.C., Virginia and Delaware.
And, with affordable hourly and day rates it should come as no surprise as to why we're a go to resource for local pet centric small businesses - including animal hospitals, veterinarians, independent pet stores, dog groomers, dog walkers, pet spas and dog sitters
Image Licensing & Art Consulting
Looking for original family friendly or safe for work wall art for your commercial location? Our catalog of creative dog imagery and whimsical pet portraits make for a unique and creative alternative to commercial stock art. Our studio regularly licenses ready to print images to art consultants, interior designers, creative directors, and signage experts.
We also directly supply business owners and managers with ready-to-hang gallery quality art prints to brighten client offices, retail shops, restaurants, hotel rooms, and shared community spaces. We're available for travel assignments to help clients create inspired art that meets their chain or franchise's art localization requirements and restrictions.
Fee List for Commercial Pet Photography Services
Have a Project or Question?
For commercial quote requests, please include all project specifications in your email -- including concepts, preferred breeds (if any), deadlines and budgetary considerations. For immediate service please call 443.604.0711 between the hours of 12PM to 10PM EST.
Email RFP to
commercial@puptrait.com