The Puptrait Studio a Baltimore, Maryland based dog portrait and commercial pet photography company is proud to announce a new partnership with Bella's Bully Buddies, a 501(c) nonprofit dedicated to fostering and rehoming bully breed dogs in Maryland. The pet photography studio has been tasked with overhauling Bella's asset catalog and to assist with the launch of a number of new photo based fundraising initiatives, some of which will be announced shortly.
"When we first met with the folks over at Bella's, we knew right away we wanted to get involved", said Puptrait founder J.B. Shepard, "Bella's is a fantastic organization that has quietly helped hundreds of local dogs over the last few years. They're passionate about helping these pups, they're entirely volunteer operated and more importantly, they provide a much needed service in our community. Not many people realize that bully breeds are still outright banned in Prince George's County and in Anne Arundel County, while they don't restrict ownership, it is illegal for shelters there to receive pit bulls.  Bella's literally just took in a dozen – literally twelve – six week old puppies. They're as adorable as you might imagine, just chubby little groundhog looking balls of fur and love. You take one look at them and you just know they'll be snatched up the minute they're put up for adoption. But without foster programs like Bella's Bully Buddies, all of these dogs would never had a chance. It's crazy to even think about but when you realize the reality of the situation and that you can help, how do you not get involved?"
In addition to providing probono photography work to Bella's, the Puptrait Studio is also donating 20% of proceeds from all online merch and swag sales to Bella's Bully Buddies.
Saving lives can get expensive. For those curious as to how a purchase of Puptrait swag might go to help a pitbull in foster care, here are just a few examples of how donations will be applied: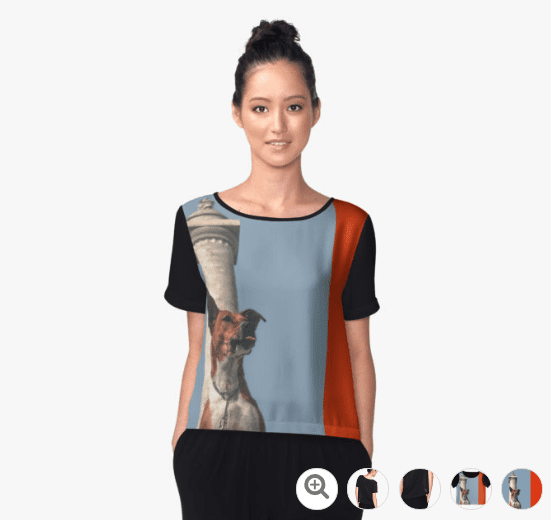 1 x Chiffon Top = Three Days of Nutritional Supplements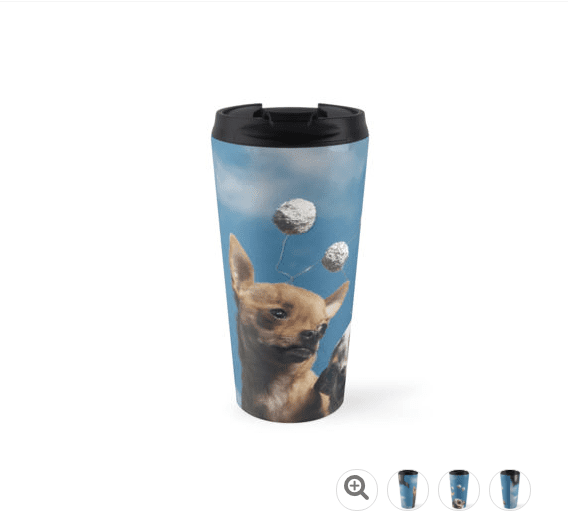 1 x Travel Mug = A Raw Diet for a Day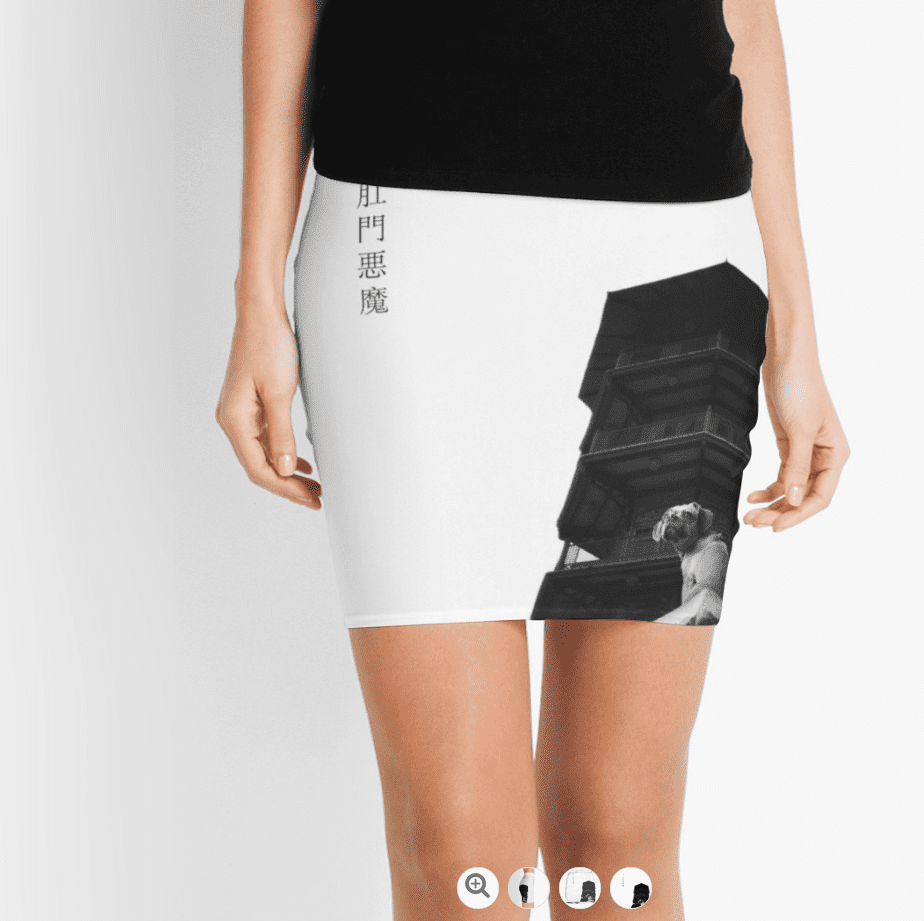 7 x Mini skirts = A Full Series of Vaccinations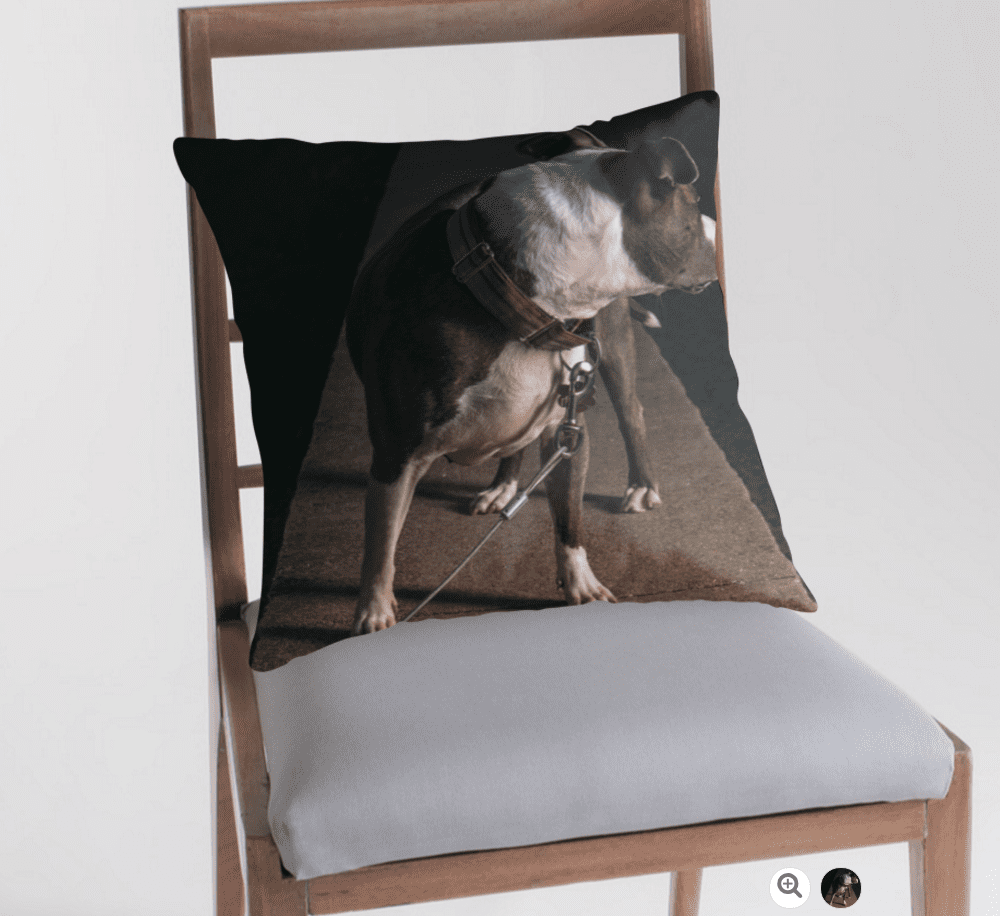 23 x Throw Pillows = One Titer Check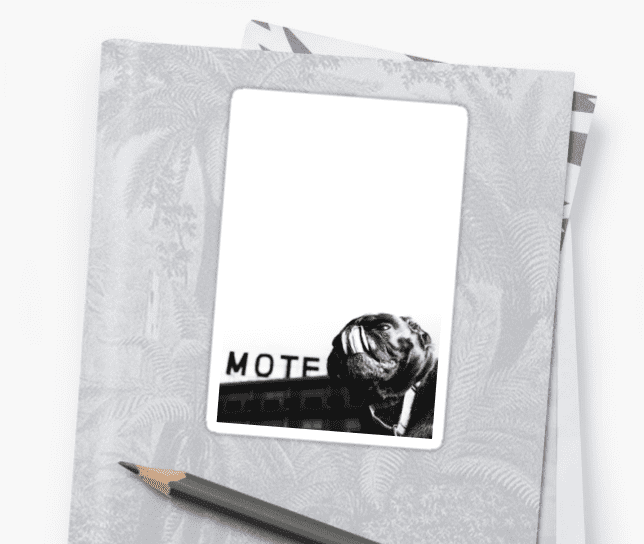 128 x Stickers = Spay or Neuter Surgery