Pet photography gear guide from the pet portrait pros. Discussing basic camera bodies and lenses (and when to use them), and specific gear recommendations from master pet photographer and Puptrait Studio founder, J.B. Shepard.
It has never been easier or more affordable to get serious about learning pet photography. But choosing what gear to get started with can be quite daunting. To help we've put together a quick walkthrough equipment guide for aspiring pet photographers.
In this article we will discuss different camera and lens types, alongside a few example images demonstrating the different tools in use, and recommendations of what specific camera bodies and lenses we personally recommend in each category.
Already own a full frame DSLR and looking for the single best lens for pet photography? Be sure to read J.B.'s lens guide for pet photographers.
Photographing Pets Presents Unique Challenges
Photographing dogs and other pets can be difficult. It's important to consider the capabilities of your subject (primarily their age, mobility, temperament, and level of training) and what it is exactly that you're trying to capture before deciding on what gear to work with.
Some dogs will sit on demand and hold a stay until released. Other dogs will sit on command but will get up to follow you as soon as you back away. But some dogs are more willful and require a bit more flexibility to work with.
What Are You Trying To Photograph?
It's important to consider how you intend to work before settling on exactly what equipment to work with. The distance you are planning on shooting your pet from is an important factor to consider. It is also important to acknowledge where intend on posting or printing your photos. If you're only intending on posting your photos to social media you'll require far less resolution than if you're planning on having your photos published in a magazine or posted on a billboard.
Regardless of what you're shooting, it's important to understand the basic types of cameras and lenses before you begin shopping for gear.
How Much Do Pet Photographers Actually Make?
A lot of new pet photographers go overboard with buying gear. This is a huge mistake!
In fact, I would go so far as to say that "over spending on gear" is the number one reason most newer pet photography studios fail. Why? It's simple.
As a rule, being a professional pet photographer is not a lucrative career. It can be extremely difficult to launch a new studio successfully and the vast majority of pet photographers actually lose money the first year that they are in business.
So, it really doesn't make any sense to take out a huge loan or credit card balance that you may struggle to pay off. If you want your studio to thrive it is absolutely critical that you are only investing in gear that you absolutely know you will need, will use regularly, and can quickly pay off.
Please keep that in mind when reviewing our camera recommendations below.
Point & Shoot Cameras for
Pet Photography
Point & Shoot cameras were very popular in the late 90's and early to mid 2000's, providing a versatile range of camera functionality, durability and image quality for a fairly low price – typically ranging from $100 – $1,000. These digital cameras come in a wide range of body styles and display types, but have lost popularity in recent years due to recent advances in Smart Phone image quality and decreasing DSLR / mirrorless camera body sizes.
Generally speaking Point & Shoot cameras are not quite as simple to use as a Smart Phone and lack the flexibility of a DSLR's detachable lens system. That said, Point & Shoot systems still remain as a great choice for photographers looking for a more compact, affordable, zoom capable, dedicated photography device to travel with.
Pros:
Easy to use
Won't drain phone battery
Small footprint
Affordable
Cons:
Limited flash support
Limited lens selection
Poor lens quality
Limited exposure control
Limited optical zoom
Puptrait's Pick: Best VALUE Point & Shoot / Travel Camera for Pet Photography
Canon PowerShot SX740 Digital Camera
Editor's Note (Updated July 2019) –
If you're serious about one day becoming a professional pet photographer, a point and shoot should not be your primary camera.
A point and shoot should fill the gap between the limited image quality of your smartphone and the bulk / fragility of a DSLR or mirrorless camera. While things like sensor size, low light performance and lens sharpness are undoubtedly important, they really should be secondary concerns when considering what point and shoot to buy.
There are really only three factors that should be prioritized – cost, convenience, and ease of use.
And. with those metrics in mind, you would be hard pressed to find a better camera. This camera offers a great optical zoom, optical image stabilization, subject tracking autofocus AND zoom, a super flexible preview screen, built in flash, and Wifi, NFC, and Bluetooth connectivity. It will auto download photos to your Android or iOS device and will even allow you to use your smartphone as a remote trigger.
Best of all, this camera's built in zoom lens has a minimum focus distance of less than a half an inch. Which technically means this point and shoot's on paper specs technically exceed my $3,000 full frame DSLR and my goto $2,500 L series lens — which is super impressive considering that this camera costs less than $400.
I think it's also worth mentioning that the camera body design just looks slick. You can pick it up in both black and silver (as seen here). And, if I were a more style minded photographer, I wouldn't feel at all self conscious pulling this out while traveling or on the go. Which is kind of the point of having a pint and shoot in the first place.
Canon PowerShot SX740 specs:
20.3 megapixel CMOS sensor
4k video and timelapse video
Slim design (Approx. 2.5″ x 4.3″ x 2.5″)
Lightweight (Approx. 10.5 oz)
3″ LCD screen (can be tilted up 180 degrees for selfies)
Built in Wifi, NFC & Bluetooth connectivity
iOS and Android compatibility
Remote shooting and playback
Auto transfer files to mobile and desktop
40x optical zoom (4.3 – 172mm)
Zoom framing assist
Dual sensing optical image stabilization (IS)
On camera flash
Minimum focus distance of 2 inches (.4 inches for Macro photography)
Maximum aperture of f/3.3 (wide) – f/6.9 (tele)
Shop for Canon PowerShot SX740 online
Puptrait's Pick: Best QUALITY Point & Shoot / Travel Camera for Pet Photography
Canon PowerShot G7 X Mark II
Shop New: $649 (originally $699)
Editor's Note (Updated July 2019) –
We don't typically recommend that newer pet photographers learn on a point and shoot. But the G7 X Mark II is the rare exception to the rule — primarily for eight reasons…
It's cheap (It costs less than most comparable DSLR lenses).
It supports manual exposure controls (rare for a point and shoot).
The built in f1.8 – f2.8 lens is exceptionally fast and surprisingly sharp.
The built in lens covers the perfect zoom range (24-100mm) for pet portraits.
The minimal focus distance of the lens is only 2 inches.
It can shoot RAW files.
Is waterproof in depths up to 40 meters (when paired with a WP-DC55 waterproof case).
Can be remote triggered and can be mounted to a tripod.
Is the G7 X Mark II a substitute for a full frame or cropped sensor DSLR?
Absolutely not — not in our opinion, at least.
The G7 X Mark II does not allow as much flexibility for flash support as most DSLR camera bodies (it does not have a hot shoe mount or PC cable port) and it does not support detachable lenses. It's also worth noting that while the 1 inch CMOS sensor is huge for a point and shoot, it is still roughly half the size of an APCS-C type sensor (as seen in Canon's PowerShot G1 X Mark III and Rebel DSLRs).
That said, while the PowerShot G1 X Mark III might have a larger and more detailed sensor (and an optical viewfinder), it's built in lens is substantially slower than the G7 X Mark II's (f2.8 – f5.6 vs. f1.8 – f2.8) and the zoom range is far more limited (24 -72mm vs. 24 – 100m). And, considering that the G1 X Mark III sells for roughly 50% more ($549 vs $999), it makes the G7 X Mark II the obvious choice when it comes to selecting a high performance point and shoot.
But if you are looking to get serious about photographing pet portraits and you're working on a super tight budget, you might actually want to consider picking up the G7 X Mark II. In all honesty, dollar for dollar, this camera punches way outside its weight class.
Canon PowerShot G7 X Mark II specs:
Large 1.0 inch 20.1 megapixel CMOS sensor
Manual exposure control (unique for a point and shoot)
Shutter speeds as fast as 1/2,000 of a second
ISO 125 – 12800
Manual focus control, auto focus tracking and panning shooting assist
Super fast lens with a maximum aperture of f/1.8 (wide) – f/2.8 (tele)
Enhanced dual sensing image stabilization (IS) and IS equipped lens
4.2x optical zoom (24–100mm)
Superb minimal focal distance of only 2.0 inches
Full HD capabilities
Up to 8 fps continuous shooting (DIGIC 7 Image Processor)
Capable of shooting in RAW, JPEG, & RAW + JPEG (with in-camera RAW conversion)
3″ LCD touch screen (can be tilted up 180 degrees for selfies)
Popup on-camera flash
Time-laps movie mode (1 – 30 second intervals)
Built in Wifi / NFC connectivity and wireless control
iOS and Android compatibility
Battery is removable, but still supports in-camera charging via USB
Slim design (Approx. 4.15″ x 2.4″ x 1.65″)
Lightweight (Approx. 10.4 oz)
Tripod support
Compatible with Canon's WP-DC55 waterproof case (waterproof up to 130ft or 40m)
Shop for Canon PowerShot G7 X Mark II online
DSLR Cameras for Pet Photography
DSLR is an acronym that stands for Digital Single-Lens Reflex. The name references the mirror that allows light to bounce from the lens to the view finder. When the user pushes the shutter button the reflex mirror lowers and instead allows light to pass to the camera's sensor.
These are a very popular camera body type and the one you're most likely to associate with most forms of professional photography, often used by wedding photographers, pet photographers and most forms of consumer oriented portrait photography. The primary reason these cameras are so popular in so many different photography niches is that they offer a great deal of creative control and freedom.
DSLR is the default camera body for most pet photography pros
With a DSLR a trained photographer has full control over how their camera functions, being able to quickly swap between multiple programmed exposure modes or manually set their exposure, controlling the exact ISO (the sensor sensitivity), shutter speed and aperture width. DSLR cameras also allow pet photographers the ability to swap lenses and work with a wide range of flashes, strobes, monolights and other forms of triggered or high speed synced light sources.
DSLR's come in a wide range of prices, starting as low as $500 or under and up to $5,000 just for the base, with lenses ranging from $99 to as high as $15,000 for speciality, cinematic and super telephoto zoom lenses.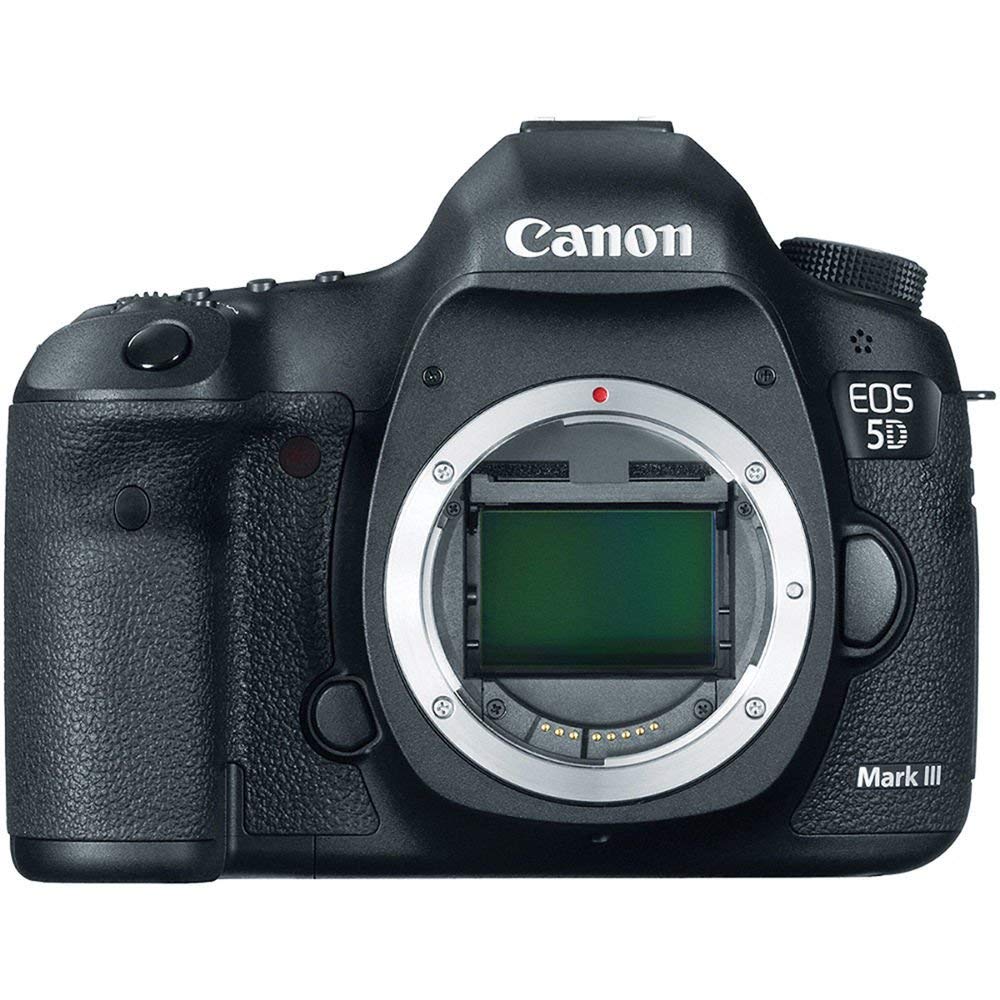 Many Older DSLR Models Still Perform Great!
The camera I use at the Puptrait Studio is a Canon 5D EOS Mark III. They're difficult to find new, as Canon has since released a few newer camera bodies and mounts. But if you can find one in decent shape and a low shutter count, an older 5D Mark III will still perform solidly and considering Good quality used bodies can be picked up for only $1,127, you could do a lot worse when shopping full frame DSLRs.
Considering that a 5D Mark II and a 5D Mark IV use the exact same lenses and batteries, you have to wonder what it is you're exactly paying for with newer models? If you're someone like me who doesn't need longer shutter bursts, extreme ISO settings or more advanced a AF settings, you may be better served with an older and more affordable camera body like the 5D Mark III.
Pros of DSLR cameras:
More creative control
Great image quality
Great lens selection
Full focus control
Full exposure control (including ISO, shutter speed and aperture)
Multiple programmed modes
Capable of shooting HD video
Great flash and strobe support
Can be mounted on a tripod
Wired and wireless remote support
Cons of DSLR cameras:
Moderate learning curve
Larger file size
Camera bodies and lenses be fairly pricey
Shop for the Canon 5D Mark III online
Puptrait's Pick: Best DSLR Camera for Pet Product Photography
Canon EOS 5DS R with Low-Pass Filter Effect Cancellation
Shop New: $3,699 (Originally $3,899)
Editor's Note (Updated July 2019) – To be clear, this is absolutely not an entry level camera. If you are just getting started as a pet photographer, you may want to instead consider a lower priced DLSR (either a cropped sensor, older model, or refurbished / used body) or the moderately more future-proof Canon EOS R.
That said, the 5DS is an amazing camera and checks a lot of boxes for pet photographers looking to shoot larger portrait art and commercial pet product photography. This is especially true for those photographers that are already sitting of a sizable collection of Canon's professional grade L series lenses and are looking for an upgrade in image quality (and file size), but aren't ready just quite yet to make the jump to a medium format camera system.
Canon EOS 5DS specs:
50.6 megapixel CMOS sensor (highest resolution sensor in EOS history).
"R" version of camera body allows for Low Pass Filter (LPF) cancellation, improving clarity and sharpness, in exchange for an increased risk of moiré and color artifacts.
New "Fine Detail Mode", that emphasizes fine edges, patterns and textures.
Features new Mirror Vibration Control system and user-selectable shutter release time lag to help combat camera shake that would otherwise be triggered by a traditional spring controlled reflex mirror (such as those found in most other DSLR camera bodies).
Built in time lapse movie function. Perfect for showing the moving clouds across the sky, the growth of a plant, changes in scenery, or the flow of dogs walking by.
Low reflection LCD monitor, great for working in a variety of locations, including outside.
USB 3.0 for speedy file transfer.
Wifi and WFT-E7 capable.
Shop for the Canon EOS 5DS online
Full Frame vs Crop Sensors for Pet Photography
The DSLR camera body type is based off of the 35mm SLR camera body, which functioned very similarly to their digital successors, simply replacing a digital sensor for a film shutter window. A full frame DSLR has a shutter window that is relatively the same size as a 35mm SLR. A cropped sensor DSLR has a shutter window that is slightly smaller than 35mm, the degree of difference is measured by a number called a crop factor.
To be clear – there is nothing wrong with a cropped sensor. A lot of beginner photographers complain about using a cropped sensor, but in all honesty, their sensor size isn't usually what's holding the quality of their photos back. The difference in depth of field between a cropped sensor and a full framed sensor is minimal, with most smaller lenses only cropping around 10% around the extreme edge of an image. Earlier in my career I shot both weddings and portraits with a cropped sensor DSLR. They can be a great option for anyone looking for a lot of creative freedom but doesn't have a lot of spare scratch to spend.
That said, if you are using a camera with a cropped sensor, it is important to know what your cropped factor is when selecting images, as different lens focal lengths will perform slightly differently at different crop factors or focal length multipliers (FLM).
Puptrait's Pick: Best Entry Level / Cropped Sensor DSLR Camera for Pet Photography
Canon Rebel SL3
Shop New: $549 (Originally $599)
Editor's Note (Updated July 2019) – The Canon Rebel DSLR line has been solidly improving over the last few years. The most recent update to the Rebel product line added some surprisingly powerful enhancements and quality of life improvements (including a vari-angle touchscreen, eye detection, bluetooth connectivity, wifi capability, 4k video, and 4k time-lapse) for what is an absurdly reasonable price tag.
All in all, this is a great camera to learn on and would make a great gift for anyone thinking about getting into pet photography (especially their heavily discounted camera and lens bundles). The Canon Rebel series has been my goto starter camera suggestion for over a decade now and it has never let me (or any of my photography students) down.
Most photography students and hobbyists will be hard pressed to find a better camera system to learn on for less.
Canon EOS SL3 specs:
24.1 megapixel CMOS sensor.
Dual pixel autofocus and eye detection autofocus.
3 inch LCD touchscreen.
Android and iOS compatible.
Bluetooth and Wifi capable.
Lightest and smallest EOS DSLR camera currently available.
On camera flash and hot shoe flash mount.
Shop for the Canon EOS SL3 online
Mirrorless Cameras for Pet Photography
Mirrorless cameras are generally regarded as the future of consumer and prosumer photography. The format generally looks very similar to a DSLR, but functionally speaking is a merger of DSLR and Point & Shoot body styles. Mirrorless cameras offer many of the benefits of DSLR's, including large interchangeable lenses, but are mounted on bodies with a substantially smaller footprint. They also introduce less camera shake and noise when the shutter is released as they effectively have no moving parts. Canon recently announced the release of their new EOS R lens mount and it is turning a lot of heads in the photography community.
Pros:
All the Pros of DSLR
Lighter than DSLR
Less camera shake than DSLR
Less lens aberration
Cons:
Limited lens selection for newer mounts
Moderate learning curve
Larger file size
Can be fairly pricey
Newer, resulting in less used and refurbished inventory available
Puptrait's Pick: Best Mirrorless Camera for Pet Portrait Photography
Canon EOS R
Shop New: $1,999 (Originally $2,299)
Editor's Note (Updated July 2019) – As a long time DSLR Canon user, I am absolutely in love with this camera body and Canon's new R lens system as a whole. While most manufacturers are simply repurposing their DSLR camera bodies (which were essentially clones of decades old 35mm film SLR bodies), the Canon EOS R is a complete redesign from the ground up.
The new system offers many of the new bells and whistles we've come to expect from modern imaging devices (improved low light capabilities, wireless connectivity, touchscreens, and advanced AI autofocusing that allows for face and eye tracking).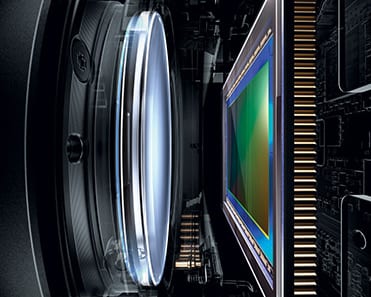 But what is most impressive about this new camera system is the 54mm diameter lens mount. Combined with the mirrorless design, this new mount allows the lens's rear element to be located much closer to the sensor, resulting in an extremely compact design, dramatically improved image clarity, and a noticeable reduction in lens aberration.
In all honesty, following the release of the EOS R it is difficult to continue to recommend that any aspiring pet photographers invest in a DSLR as their first camera. In my personal opinion, the RF lens series is likely to be Canon's flagship lens line moving forward. And, considering how well the EOS R handles EF (including red ring L series) lens compatibility, there really isn't much of a reason to cling to the old platform.
Canon EOS R specs:
Full frame 30.3 megapixel CMOS sensor.
Vari-angle LCD touch screen – allows for touch based manual autofocusing points, as well as extreme high and low angle shooting.
Focus peaking – highlights area of the frame in focus in live view mode.
Short Back Focus – due to mirrorless design and an ultra wide 54mm diameter mount, the lens's rear element is located much closer to the sensor, resulting in a much more compact design and improved image quality.
Lighter & Smaller than full frame DSLR cameras.
Capable of 4k 20p, Full HD 60p, and HD 120p, video.
Autofocusing speed up to 0.05 second (fastest among 35mm full frame equivalent bodies).
(Human) face and eye tracking autofocusing.
Audio input (microphone) and output (headphone jack).
Compatible with EF/EF-S lenses (with adapter).
Durable – magnesium alloy body, also dust and water resistant sealing.
USB charge compatible.
Wifi and Bluetooth capable.
Shop for the Canon EOS R online
What Lenses Should a Beginner Photographer Have?
One of the biggest benefits to using a DLSR or Mirrorless camera is that they are compatible with a wide range of different lens types. There are a ton of lens options available, so it can be tricky to settle on what the best load out is for your specific budget.
Cover Your Bases — But Don't Buy Anything You Can't Easily Afford
Personally, I tend to stick to a single wide – normal zoom lens (24-70mm) and a single long zoom lens (70mm – 200mm). But that's not a hard and fast rule. Many photographers use only primes, others shoot with multiple zoom lenses. Some is that is due to creative or workflow differences, other times photographers are constrained by their financial resources (good glass isn't cheap).
Just like with camera bodies, we find that best way to approach lenses is to think about what it is exactly that you are looking to capture and what's the best (read: easiest and cheapest) way to achieve that specific goal or image.
When In Doubt, Buy Lenses From Your Camera Manufacturer
Typically mounting systems for these lenses are limited to the camera body manufacture. Though it's important to note, that conversion mounts and 3rd party lens options exist for most mounting platforms – including Canon, Nikon, and Sony. That aside, all lens fit into a handful of basic categories regardless of who makes them.
Prime vs Zoom Lenses for Pet Photography
Prime lenses are a fixed focal length. Whereas zoom lenses conveniently cover a range of focal lengths. As a general rule of thumb, prime lenses are more affordable, weigh less and offer wider aperture capabilities than their zoom counterparts of comparable quality.
It's important to note that it is not uncommon for lower priced and more extreme length zoom lenses to have variable apertures, or in other words, maximum apertures that vary at each end of the zoom range. Whereas fixed aperture zoom lenses offer consistent maximum apertures throughout the zoom range but are typically a tad bit more expensive. Maximum aperture is an important factor to consider when comparing different zoom and prime lenses, as a narrower aperture will require more light to use and provide more limited depth of field.
When It Comes to Lenses, Clarity Almost Always Trumps Speed
But aperture is not the only factor to consider. If your budget is especially tight, you may want to focus on focal lengths and clarity over lens speed, as you can always add more light to scen,, but there is nothing you can do to make a lens sharper.
Puptrait's Pick: Best Zoom Lens for Pet Photography
Canon EF 24-70mm f/2.8L II USM Standard Zoom Lens
Shop New: $1,599 (Used $1,299)
Editor's Note (Updated September 2019) –
If you are going to buy just one lens and only one lens, this is the lens you want.
Seriously. In all honesty, it is the only lens you need for pet photography.
That's not to say that there aren't advantages to other lenses or that you can't take great photos with other lenses. But when it comes to working with dogs, this lens will get the job done (and do a great job doing it) in the vast majority of shooting environments.
I use this exact lens in 99% of my studio, in-home, and on location pet portrait sessions. The zoom range covers the vast majority of lens lengths that you will require in pet photography.
Really, the only time I do not use this lens is when I'm either shooting smaller pet products, working with pets on location and I need to prominently feature background elements or track them from a distance (great for action shots). In those instances I rely on a 70-200mm f/4L telephoto zoom lens.
And yes, I really do only keep two lenses in my kit bag. If you are also shooting wildlife, architectural, macro, or dog show / event photography you may require a wider range of lenses. But if you are looking to only shoot dog portraits, odds are 24-200 mm and a max aperture f4 will be plenty sufficient in all but the most extreme shooting environments.
Canon EF 24-70mm f/2.8L II specs:
24-70mm focal length, allows photographers to get close enough to handle both smaller and larger breed dogs.
f2.8 constant aperture through the entire focal length range.
Ring-type ultrasonic AF motor with full time manual focusing.
Rotating zoom system.
1.25 feet closest focusing distance.
82 mm filter size.
Shop for the 24-70mm f/2.8L II Zoom Lens online
Normal Lenses
A normal lens is a lens with a focal length that is equal to the diagonal of the digital sensor or film format. Practically speaking, a normal lens appears to have the same perspective as the human eye, ie capturing what we "normally" see.
Lens length is why it's important to understand why your camera is either full frame or cropped, as your crop factor will help determine what is considered normal for your camera body. Most full frame DSLRs or 35mm film cameras have a normal lens focal length of 50mm.
Wide Angle Lenses
Wide angle lenses are exactly what they sound like. They offer a wider viewing angle by having a focal length substantially smaller than the diagonal of the sensor size. Practically speaking, wide angle lenses magnify distances between foreground and background objects, as well as provide a wider depth of field.
When photographing dogs, I personally tend to lean towards using wide angle lenses whenever possible. Because of their wider depth of field, wide angle lenses tend to be more forgiving when it comes capturing acceptable focal planes when working with less predictable or still subjects (like dogs). More importantly, wide angle lenses allow photographers to get much closer to their subjects, which can be handy when interacting with or feeding a dog.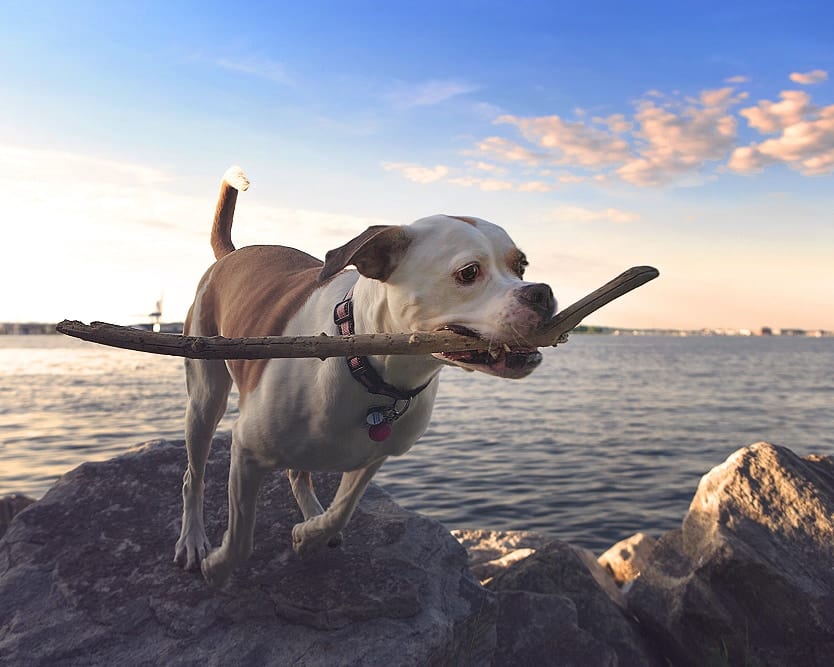 My personal go to lens for most studio sessions is a Canon 24-70mm L f2.8 II. The lens offers superb image clarity and a consistently wide aperture through the focal lengths I tend to use most often. While not the most affordable lens (it retails around $1.9k) this lens has replaced the 20mm ($500), 35mm (~$550), 50mm ($400), and 85mm ($500) primes I previously kept in my kit.
An important note on wide angle lenses! Make sure that you are using a hood when working with a wider lens. A wider viewing angle will provide more opportunities for light to leak into your frame from peripheral sources.
Pros:
Wider viewing angle
Wider depth of field
Wider acceptable focal range
Allows photographers to get closer to subjects
Makes rooms and spaces look larger
Cons:
No bokeh
More susceptible to lens flare
Perspective distortion
Telephoto Lenses
Telephoto lenses are the opposite of wide angle lenses. They offer focal lengths that are significantly longer than the diagonal of the sensor. In turn these lenses narrow the perspective field, compressing distances and depth of field. If you see a photo where the focus falls off quickly on a subject, odds are it was taken with a longer lens with a wide open aperture.
Practically speaking, telephoto lenses require photographers to be further away from their subjects. For this reason we rarely use them when capturing dog portraiture in studio, as they require us to be too far away from our subjects to interact with them properly (or keep them from running to us when called).
Longer Lenses Allow For More Creative Control When Shooting Environmental Pet Portraits
That said, we do use them often when working outside shooting environmental portraits. The reason for this is their ability to effectively compress backgrounds. With telephoto lenses, buildings, mountains, statues, trees, and other landmarks will appear larger and closer to our foreground subject.
This may be contrary to traditional photography advice many beginning photographers may have heard. Many reputable photographers believe wide lenses should be used for landscapes (as wider capture more of the scene) and that telephoto lenses are to be used for portraits (as wider lenses tend to distort faces).
When Photographing Pets Outside, Shoot Long AND Feature the Landscape
While we won't say that information is necessarily wrong, it is worth pointing out that pet photography isn't a standard use case. It's more important to learn why you are using a lens, rather than learn what lens you are supposed to use.
My personal go to lens for most environmental portraits is a Canon 70-200mm f2.8L II. This lens provides similar clarity my wider lens, offers superb bokeh at longer lengths, is relatively light, and at 70mm, picks up directly where my wider lens drops off.
Note, I don't use a lens with Image Stabilization (IS). IS is a great feature and technology that has come along way since it was first introduced, but as I tend to shoot only from tripods, it adds additional cost and weight that I personally prefer not to incur.
Pros:
Narrow depth of field
Great bokeh
Background and distance compression
Can capture subjects at a distance
Cons:
Makes it difficult to interact with dogs
Requires tight framing of closer subjects
More susceptible to camera shake
Tend to be heavier
More expensive than most wider lenses
Longer minimal focal distance
Puptrait's Pick: Best (Cheap) Telephoto Lens for Pet Photography
Canon EF 70-200mm f/4L USM Zoom Lens
Editor's Note (Updated July 2019) – There are a number of telephoto zoom lenses on the market. Of all of the options out there, this particular lens does not offer the most up to date coatings, the longest focal length, image stabilization (IS), or the fastest aperture. But…
This lens is absolutely solid, is surprisingly compact and lightweight, and is ridiculously affordable in comparison to anything comparable from Canon (literally 1/3 – 1/20 the cost).
If you are planning on shooting events (such as dog shows) or wildlife at a distance — AND you have $10k to burn — you may want to consider the longer and faster variant with IS.
But if you're simply looking for a longer lens to photograph dog portraits, that happens to pick up exactly where Canon's EF 24-70mm f/2.8L II lens falls off, save your money and pickup a 1st gen 70-200mm f/4L while you still can. Pair it with a decent tripod, ball head, lens extender, and an all-in-one monolight (all things you'll probably want anyways), and you'll be setup for nearly anything your pet portrait clients throw at you.
Canon EF 70-200mm f/4L specs:
70mm – 200mm focal length
SUPER affordable (last generation model with minimum specs)
Sharp image quality and contrast due to Fluorite element and 2 UD-glass elements
Front element does NOT rotate, makes it easier to use polarizing filters (67mm filter size)
Surprisingly lightweight for an L series lens
Compact for a telephoto zoom lens (only 6.8 inches long)
Compatible with 1.4x and 2x EF Extenders
Ultra close 3.9 foot minimum focus distance at 200mm
Shop for the 70-200mm f/4L Zoom Lens online
Super Telephoto Lenses
Super telephoto lenses are just what they sound like, extremely magnified variants of telephoto lenses — ranging in focal lengths from 400mm to 800mm without the need for extenders.
Super telephoto lenses are typically reserved for sports and wildlife photography, where it is difficult or impossible to safely get close enough to use other lens types.
Pros:
Very narrow depth of field
Superior bokeh
Extreme background and distance compression
Can capture subjects at extreme distances
Cons:
Makes it very difficult to interact with dogs
Very susceptible to camera shake (IS and tripods are a must!)
Very heavy
Very expensive
Puptrait's Pick: Best (Cheap) Super Telephoto Lens Option for Pet Photography
Canon EF 2.0X III Telephoto Extender
Editor's Note (Updated July 2019) – In all honesty, if you are only shooting pet portraits you will likely will never need a super telephoto lens. Considering how absurdly expensive super telephoto lens can be, you will most likely be better served picking up an extender instead.
Keep in mind when using an extender that it may moderately slow down your auto focus and it may drop your exposure a stop or two.
But really, neither of these things should present much of a hurdle for any reasonably skilled pet photographer. In fact, as a professional pet portrait artist I never use auto focus (not even when photographing running dogs) and almost always use either a reflector or artificial light source when photographing pet portraits.
Canon EF 2.0X III Telephoto Extender specs:
Doubles focal length
Compatible with many Canon lenses, including the Canon 70-200mm f/4L
Takes up minimal space in kit bag
Lightweight
Cheap
Shop for Canon EF 2.0X III Telephoto Extender online
Lens Types Most Pet Photographers Don't Need, But Should Know About
We've covered the basic lens types that most new pet portrait photographers will need. But as deciding what gear not to purchase is as important as figuring out what to buy, we thought we might spend a bit of time discussing a few of the more popular types of lenses that you will likely not need to shoot with.
That said, if you have the money to burn or you have a great original idea of how to use these lenses creatively — by all means, pick them up.
Fish Eye Lenses
A fish eye lens is extreme wide angle lens noted for its extreme distortion of distances, otherwise known as barrel distortion. These lenses typically range from 6mm to 16mm in length. Barrel distortion can be fun to play with, but for the purposes of pet portrait photography, this lens type tends to result in images that are mostly snout. Which can lend for fun, but very distinct images.
For a better explanation of how to effectively use a fish eye lens we recommend watching this helpful video from Home Star Runner.
Tilt Shift Lenses
Tilt shift lenses are used primarily by architectural photographers and street photographers to compensate for perspective distortion and the orientation of the plane of focus. They work by changing the orientation and / or position of the lens in relation to the sensor. Like fish eye lenses, tilt shift lenses can lend for interesting portraits by presenting an unfamiliar perspective to viewers, but are generally not used by pet portrait photographers.
Macro Lenses
Macro lenses are specifically designed for photographing fine details on close up subjects. Most camera lenses have a minimum focus range, usually varying from 3' – 6' in distance from the camera. But macro lenses allow photographers to get much closer to their subjects, anywhere from .5' – 1'. They're not typically used for portraits, however they can allow photographers to capture details of pets that may otherwise go unnoticed, such as the blown up texture of fur or the wrinkles unique to your dog's paw or snout.
Camera Types Most Pet Photographers Don't Need, But Should Know About
We've covered the basic camera body types that most new pet portrait photographers will need. But as deciding what gear not to purchase is as important as figuring out what to buy, we thought we might spend a bit of time discussing a few of the more popular types of camera that you will likely not need to shoot with — at least not as a fledgling pet photographer.
But like anything else, if you have the money to burn or you have a great original idea of how to use these camera bodies creatively — by all means, pick them up.
Adventure Cameras (GoPros, et.) for Pet Photography
Adventure cameras come in a variety of shapes and sizes. There are a number of manufacturers making these cameras, but the one most consumers associate with is GoPro.
Adventure cameras are designed to be much smaller and more durable (often both shock resistant and water proof) than traditional camera formats and are intended primarily to capture video in action settings, though many recent models can also capture still photographs. As these cameras are intended for "set it and forget it" shooting environments they are often fixed focus, extreme wide angle and use smaller apertures to maximize focus fields.
Capture What Your Dog Sees
The smaller footprint and wide variety of mounting options available to adventure cameras can lend for very creative uses. Allowing photographers and videographers to capture angles and scenes that would be impossible to capture with other camera formats, including nifty dog mounted harnesses that allow photographers to capture a dog's point of view or POV.
Durable & Affordable
Adventure cameras are one of the more affordable camera options. Most new high end adventure cameras, such as GoPro's Fusion, are typically priced well below $1,000 (even after accounting for accessories such as SD cards and mounts). But as manufacturers are constantly releasing new models and updates to their product lines, price conscious photographers can often pickup older or refurbished cameras for even less from resellers.
Pros:
Affordable
Easy to use
Extremely durable
Waterproof
Slobberproof
Shockproof
Built in Image Stabilization (IS)
Can capture unusual angles
Capable of HD video (up to 4k)
Long battery life
Cons:
Fixed focus
Fixed focal length
Limited or no exposure control
Limited or no optical zoom
Puptrait's Pick: Best Adventure Camera for Pet Photography / Videography
GoPro HERO7
Editor's Note (Updated July 2019) – GoPro does a pretty good job keeping their line up to date and reasonably priced. It's a rugged, fixed lens camera that does a great job taking high resolution video in difficult or dangerous to shoot scenes. You probably wouldn't want to use it to capture still photographs (unless in a pinch or underwater), but it's hard to beat the video quality and durability for the price.
GoPro HERO7 White specs:
Waterproof up to 33 feet (10 meters)
Swipe-able touch screen.
Full HD 1080p 60fps video.
10 megapixel still photos.
Built in photo timer.
Understands 15 voice commands.
2x slow-mo.
Shop for the HERO7 White online
Medium & Large Format Camera for Pet Photography
Digital medium format cameras and large format cameras are based on the old slide film formats and are intended for commercial use, such as shooting for billboards or magazines. These camera platforms are substantially larger than full frame SLR's and generally provide much higher resolution and greater depth of field than their DSLR counterparts.
Medium Format Cameras Are Intended To Be Used By Professionals – And Are Priced Accordingly
Medium format camera systems can be fairly pricey, with medium format camera bodies costing upwards of $30,000 and lenses costing $15,000 to $25,000 a piece. Which at those rates it should come to no surprise to anyone that medium format and large format cameras are typically reserved for commercial applications and not often used for most pet portrait photography or used by many hobbyists.
That said, many medium format camera manufacturers are starting to roll out more affordable, but still high performing options. And, it is now possible to pickup a solid medium format camera from Pentax or Hasselblad for well under $10,000.
Pros:
Superior image quality
Superior depth of field
Super lens quality
Increased dynamic range
Cons:
Expensive
Huge image files
Limited lens selection
Heavier than most smaller cameras
Puptrait's Pick: Best Medium Format Camera for Pet Photography
Hasselblad X1D 50c
Shop New: $8,495 (Originally $17k)
Editor's Note (Updated July 2019) – This specific camera body has recently been discontinued and will soon be replaced by the updated Hasselblad X1D II 50C. The updated version is set to retail new for only $5,750 and looks to be an upgrade pretty much across the board. If you have the time (and the money), you may want to wait for the newer model to be released later this year.
That said, the older model is still an absolutely solid option, will outperform nearly any other camera in its price range, and utilizes the same Hasselblad X lens system as the updated model. Dollar for dollar, a decent quality used 1st generation Hasselblad X1D 50C is likely to be your best bet of any camera on this list — even after the newer model is released.
While it is possible the price will continue to drop, inventory for this camera is extremely limited, and so it is extremely unlikely that the price will decrease substantially (assuming you can even reliably find one) in the future.
Hasselblad X1D 50c specs:
Lightweight – weighs half as much as a conventional digital medium format camera.
50 Megapixel sensor (43.8 x 32.9 mm).
Built in Wifi.
3 inch TFT 24 bit color 920k pixel built-in back touchscreen display.
Shoots 1.7 – 2.3 frames per second.
16 bit color.
14 stop dynamic range.
Shutter speeds ranging from 1/2000s to 60 minutes.
Duel SD card slots, Mini HDMI, audio input and output, and USB 3.0.
Shop for the Hasselblad X1D 50c online
Smart Phone Cameras for Pet Photography
You might be surprised to read this coming from a professional pet photographer, but most modern smart phones come with great cameras.
In fact, if you look at popular pet accounts on social media, the vast majority of the photos posted by these dog celebrities are photographed with smart phones.
Smartphone cameras tend to have much smaller sensor sizes than most other camera types. They also tend to be fairly limited to wider lens sizes. Which makes sense when you think about how they are typically used — mainly for selfies and taking photos of things that are close to the photographer, such as groups of friends, landmarks, and rooms
As most readers will agree, modern smart phone cameras tend to be easier to use and fairly flexible, adapting well to low and shifting light conditions. And, as smart phones are networked by default, they make uploading photos to social media a fairly simple task.
For those dog owners wishing to take photos of their pet from a close enough range that they can easily interact with their dog, smart phones are often a great option to run with. And to be frank, most newer smart phones, including the last few generations of iPhone have cameras built in that offer higher resolution and crisper image quality than most point and shoot cameras manufactured over a decade ago.
Pros:
Easy to use
Great low light functionality
Touch based focus
Convenient
Great for close up pet portraits
Cons:
Limited flash support
Limited lens selection
Limited range
Limited exposure control
Minimal depth of field
No optical zoom
Smaller sensor size susceptible to lens aberration
Puptrait's Pick: Best Smartphone Camera for Pet Photography
The best camera is the one you're holding — this is especially true of smartphones.
Seriously.
I'm a big fan of Apple's iPhone. But that's just because I'm already using an iMac and I regularly go years between device updates.
In all honesty, if your smartphone was manufactured by a major brand (Apple, Samsung, Vivo, LG, Lenovo, Nokia, Tecno, Huawei, etc.) in the last 5 years, odds are its camera is probably pretty fantastic.
That's not to say that all smart phone cameras are made equal. But in all honesty, most modern smart phone cameras has more in common than not. Most shoot full HD video, has similar sensor sizes and optical ranges, and perform great in a variety of light conditions.
Remember – Better Gear Will Not Make You a Better Pet Photographer
Unless your camera is broken, buying a new camera will not make you a better photographer. The same goes for lenses, hoods, and other photo gear.
Rather than focus on what gear you need, start thinking about what kind of photography would work best with the camera gear that you have. With this mind set achieved not only will the quality of your own pet photography improve, but what kind of gear you will need in the future will become more obvious.
But Specific Shots May Require Specific Gear
Remember, most cameras and lenses can take great photos of dogs – if used properly and in the right setting. It is only when you want to take a specific type of photo that you need to consider purchasing a specific type of gear.
If you have money for a mid range DSLR and a quality zoom lens, by all means buy it. But if not, don't fret. It's possible to start taking great photos with your phone — all you need to do is just keep shooting!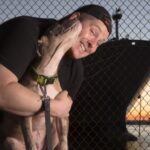 J.B. Shepard is a Washington D.C. based professional pet photographer and founder of the Puptrait Studio, a dog friendly photo studio in Baltimore, Maryland. He lives with his wife and two dogs, including a Jack Russell Terrier named Lucky and a Bogle (Boxer / Beagle mix) named George.
The Puptrait Studio may collect a share of sales or other compensation from the links on this page. Prices are accurate and items in stock as of time of publication.