Written by J.B. Shepard, a professional pet photographer and founder of the Puptrait Studio in Baltimore, Maryland.
For this lens guide our focus is singularly on the best lens for shooting dog portraits — the one specific type of DSLR lens that I and so many other pet photography professionals use in the overwhelming majority of their shoots.
That's not to say that this is the only lens you can use or that you can't take great photos of pets with a different lens. But with that said, this is the only lens that I personally use for my paid pet photography assignments.
To be clear, I'm not exaggerating. I keep only two lenses in my kit – the lens I'm about to recommend and another lens I use literally at most twice a year. So, believe me when I tell you this is the only lens you will need to photograph dogs in 99.9% of in-home, on location and in studio pet portrait sessions.
About this Pet Photography Lens Guide
Before I dive too deep into this lens guide, I want to say that this post is primarily aimed at helping aspiring pet photography pros. That isn't to say that beginner photographers simply looking to take better photos of their own dogs won't learn a thing or two. But this post is not intended as a comprehensive lens and camera guide for pet photographers. Nor is it to argue about the best lens for every specific type of shoot.
Rather the goal of this post is to get you geared up with a great performing workhorse lens that you can use to execute most paid pet photography gigs with a full frame DSLR — without breaking the bank with your initial gear investment.
As I've said countless times on this blog, pet photography is not a lucrative gig. The vast majority of pet portrait studios lose money within their first year of business. So, it is absolutely imperative that you do not over do it buying gear you won't use regularly. It's my hope that upon reading this guide that you'll understand what to buy and will avoid overdoing it with photo gear.
In this post we will discuss the unique technical challenges faced by pet photographers, why these hurdles differ from the needs of wildlife animal photographers, and what specific lenses we recommend using from the three major camera manufacturer's current product lines.
Article Quick Links: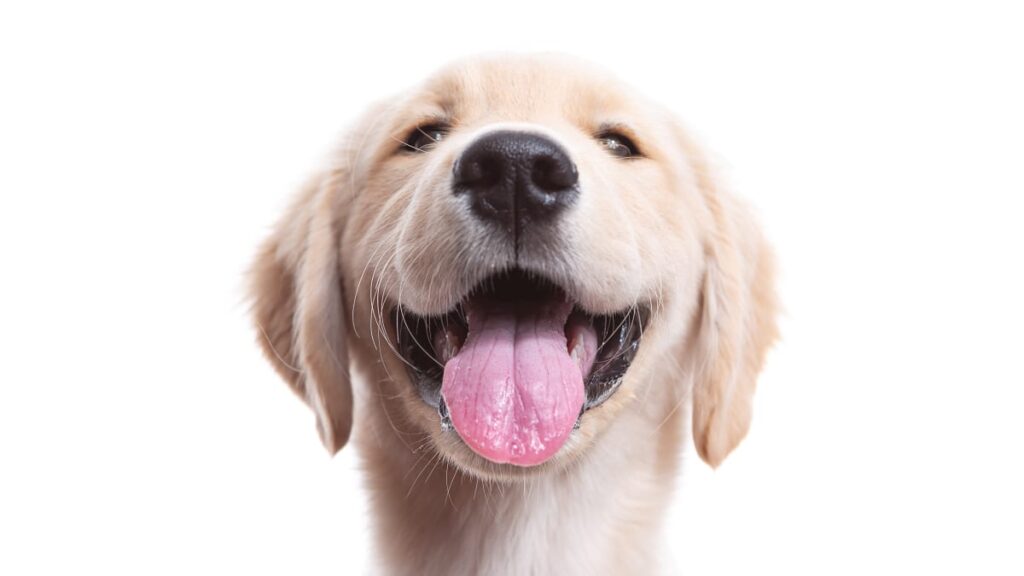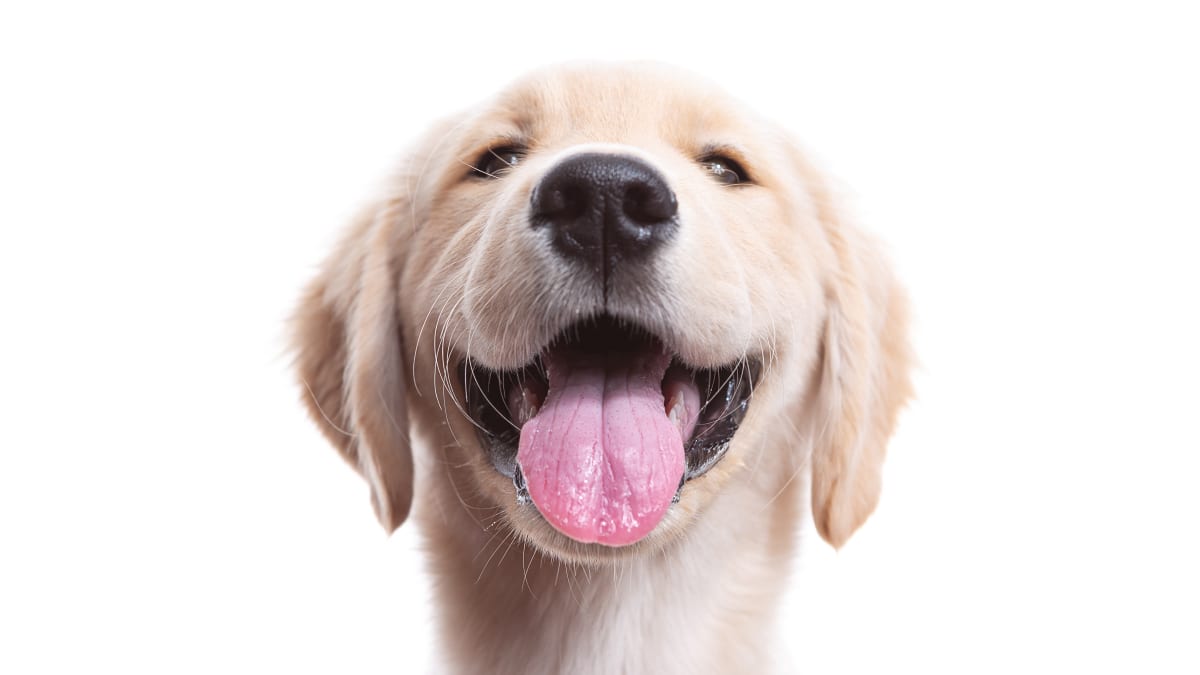 Pet Portraiture vs. Wildlife Photography
This might be surprising to read, but from a production standpoint "Animal Photography" is not really a thing. Don't get me wrong, the label animal photography makes a lot of sense when it comes to categorizing photography for consumption and marketing purposes — as end users tend to be singularly focused on subjects. But from a production standpoint, the label is far too vague to serve any practical purpose.
Wildlife photographers keep their distance
Most wildlife photographers shoot their subjects from extreme ranges and are often hidden in blinds in an effort to interfere with or spook their animal subjects. In many ways, wildlife photography is extremely similar to candid street photography and photo journalism.
Pet photographers get up close and personal
But with pet photography, the opposite holds true — pet photographers seek to directly engage subjects and build a somewhat intimate repertoire. Pet photography is in many ways simply an extension of portrait and lifestyle photography.
Different approaches require different kinds of gear
While most photographers would agree that generally speaking, candid street photography and portrait photography should be approached using different kinds of gear. For some reasons, these same photographers are all too quick to suggest using the same gear for all forms of animal photography. And, the more you think about that discrepancy, the less it makes any sense.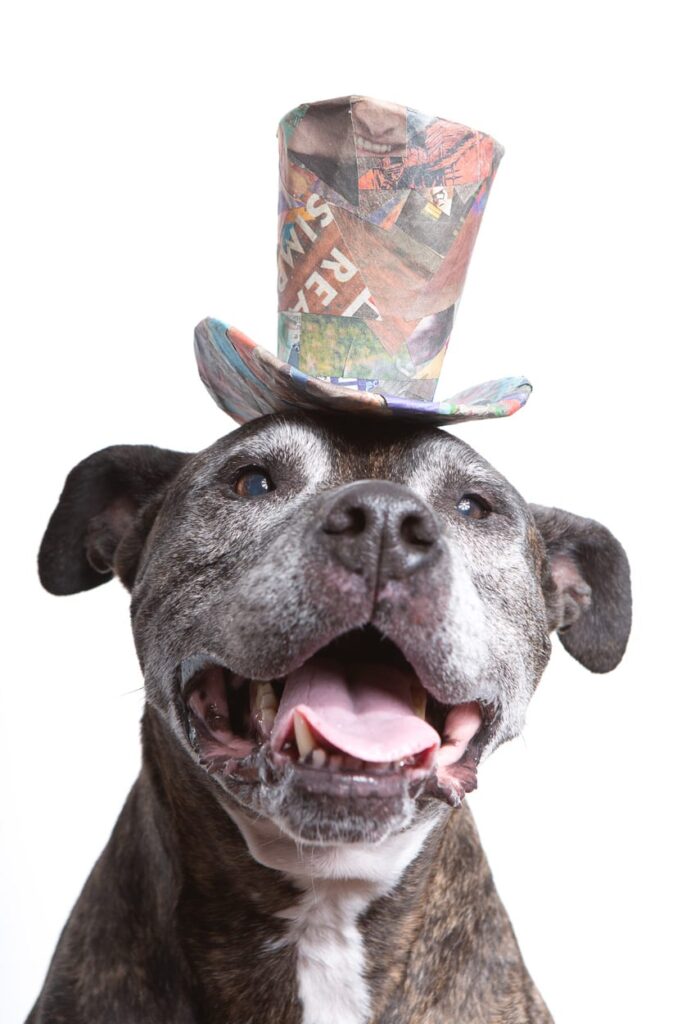 Basic Technical Requirements Specific to Photographing Dogs & Cats
Portraits are best when photographers are physically close to subjects
As mentioned earlier, most forms of pet photography are very similar to human portraiture. Like people portraits, good pet portraiture requires photographers directly engage subjects and build a personal repertoire in effort to spark an authentic and / or emotional response from our subject.
To accomplish this, portrait photographers that work with humans tend to be fairly close to subjects — that's why the cameras on smartphones tend to use wide lenses. But when you work with pets you have to get even closer. You usually don't want to make a habit of petting human subjects, but it's rare that a pet photographer will get out of a session with a pup without at least a short scratch behind the ears or hand feeding a treat.
Dogs vary wildly in both size and shape
Pets (especially dogs) come in a variety of shapes and sizes. While your personal pet might start off relatively small as a puppy and steadily grow to a point only to remain that general weight and height for the duration.
But when you are working with the general public, you have absolutely no idea who is going to walk in the door next — or how large they'll be. I am not exaggerating when I say that I have worked with fully grown adult dogs that weigh as little as 3 lbs and dogs that weigh as much as 160 lbs.
Dogs are unpredictable by nature
Most dogs will listen and obey commands — to an extent. But it is extremely rare (practically unheard of) for a dog to be trained well enough that it will stay perfectly still and grin on command. And, not for nothing those rare pups that are capable of listening that well probably don't need to work with a pet photography pro, as anyone with a decent understanding of a modern camera could probably take fantastic photos of them.
In other words, if you're a profesional pet photographer odds are the vast majority of your sessions will be with less than perfectly trained pups. While this presents an issue with framing, the bigger hurdle is usually with focusing. That combined with the fact that most dogs have longer snouts, means that you're probably going to struggle shooting with an extremely narrow Depth of Field (DoF) — especially if you tend to shoot one handed using AutoFocus (AF).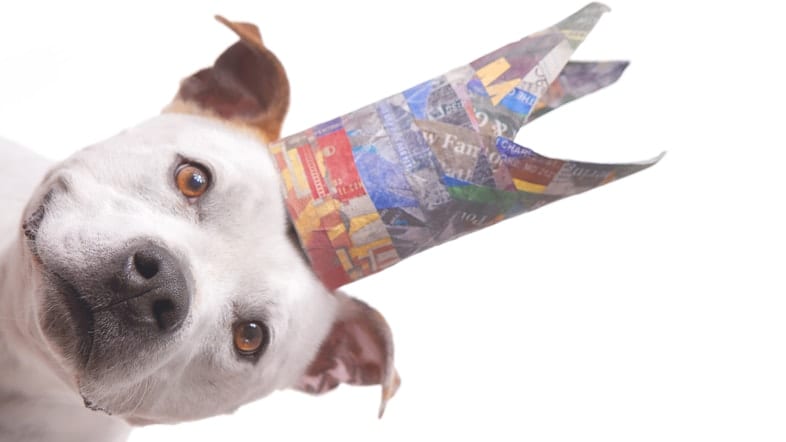 An Introduction to Wide Zoom Lenses
While that all might make pet photography sound like an insurmountable feat, it actually makes most pet portrait sessions a perfect candidate for using a wide to standard zoom lens. In other words, a lens capable of capturing multiple focal lengths from wide to normal (i.e. a zoom lens).
Not only will a zoom lens save you from the hassle of constantly swapping between prime lenses during a shoot, it will also limit the amount of fur that can come in contact with your sensor. Potentially saving you hundreds of dollars on professional sensor cleanings for the time you own your camera.
If you are using a full frame DSLR camera the sweet spot for the vast majority of pet portraits is found in the 20 – 70 mm focal length range. So, if you're going to buy just one lens for pet photography make it a standard zoom lens.
What is the difference between wide angle, normal and telephoto lenses?
A wide angle lens is any lens that's focal length is shorter than the diagonal width of a sensor. This is the opposite of a telephoto or long focal length, which is longer than the diagonal width of a sensor. Normal describes any lens focal length that matches the width of the sensor.
For example, if a full frame DSLR camera is based on a 35mm shudder window (the diagonal measure of which is roughly ~50mm) a 50mm focal length lens would be considered a normal lens. A shorter 35mm lens would be considered a wide lens. A longer 85mm lens would be considered a telephoto lens.
What is the benefit of using a wide angle lens?
Wide angle lenses allow photographers to get physically closer to subjects and capture photos with a wider depth of field than longer lenses — even at comparable aperture widths.
That last bit is especially important when it comes to pet photography, particularly if you are a photographer that does not like to use flash, strobes or other artificial light sources when working with pets. For the simple fact that a wider lens will free you to use faster apertures without running afoul of an overly narrow and impractical depth of field.
Because at the end of the day, it doesn't matter how fast your lens is if the more extreme settings of your lens can not sharply capture the key facial features of your subject.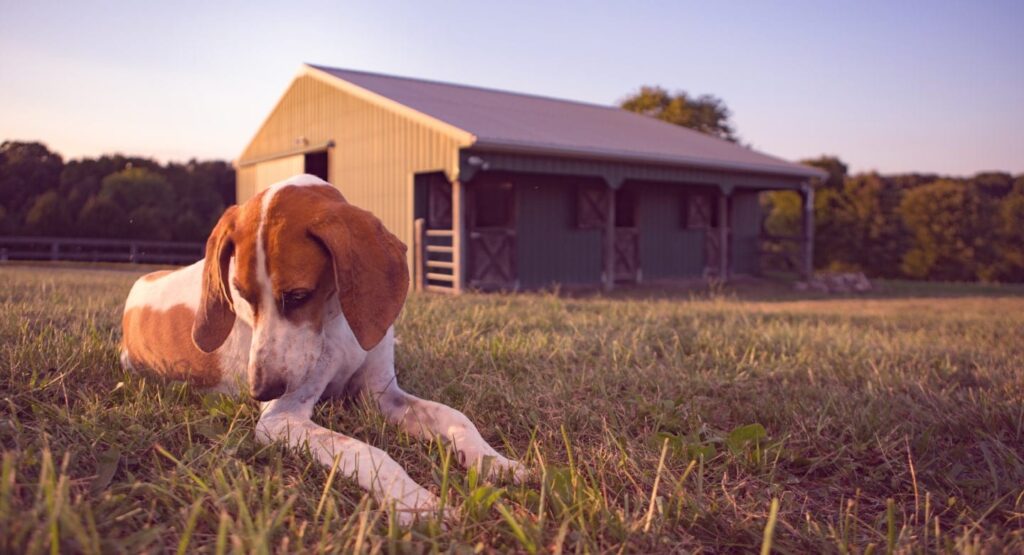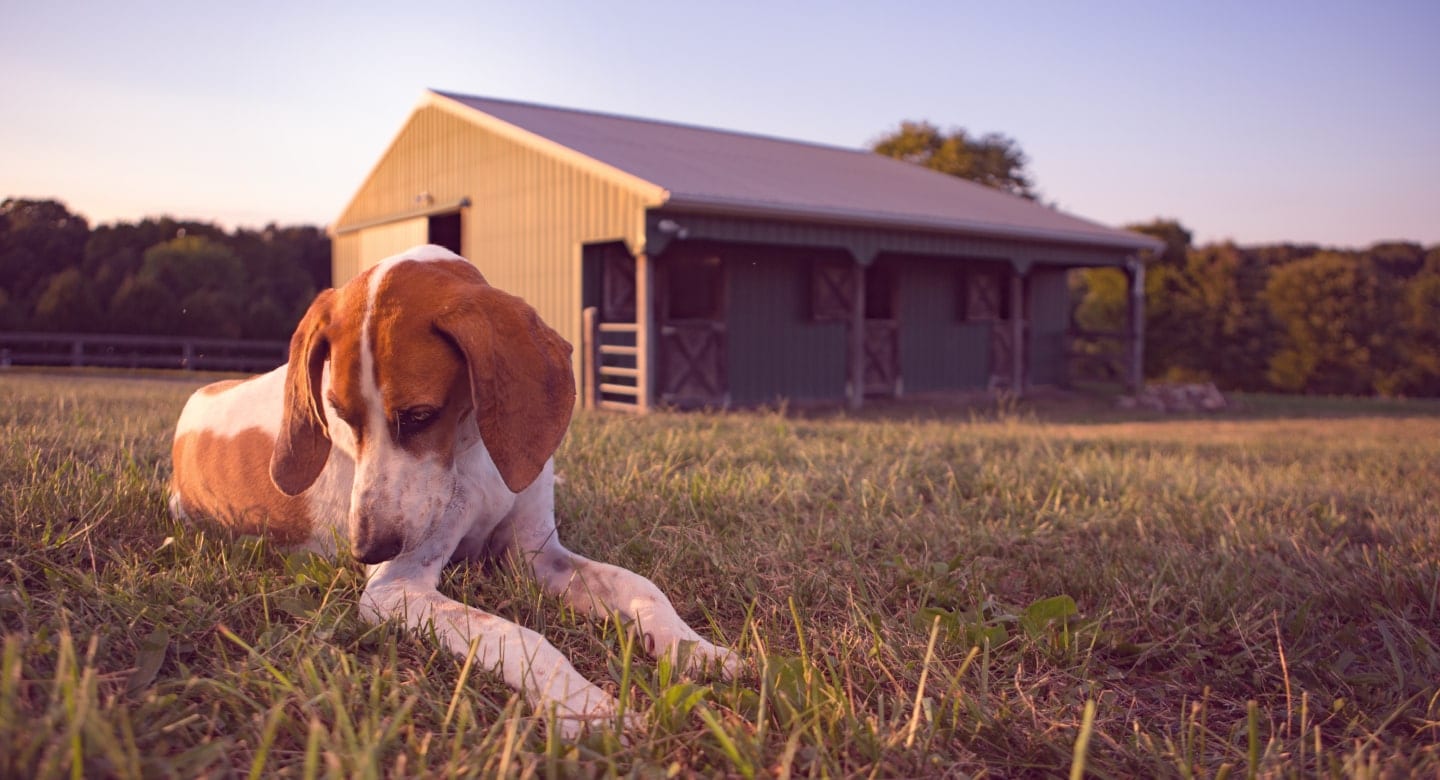 Specific Lens Recommendations By Brand For Full Frame DSLR Cameras
In full disclosure, we may receive compensation if you purchase equipment through the links listed below. That said, these specific lenses were selected simply for the role they fill within each manufacturers pro lens product line and we would make the same recommendations whether we were compensated or not.
Feel free to shop around, you may just find a better deal elsewhere. And, if you still have a local camera shop open in your area (like Service Photo Supply in Baltimore — Maryland's last remaining photo equipment store) I strongly encourage you to visit your local shop and check out their used lens inventory.
Used lenses are a great alternative for budget conscious photographers
Unlike cameras, which are prone to shutter wear and tear from extended use, most lenses if cared for properly will continue to work great for years to come. Some lens mounts, like Canon's EF mount, have been in service and sold consistently for over 30 years. Needless to say, there are a ton of "outdated" and older lens inventory floating around that still shoot well and can be picked up for pennies on the dollar.
Best Canon Pet Photography Lens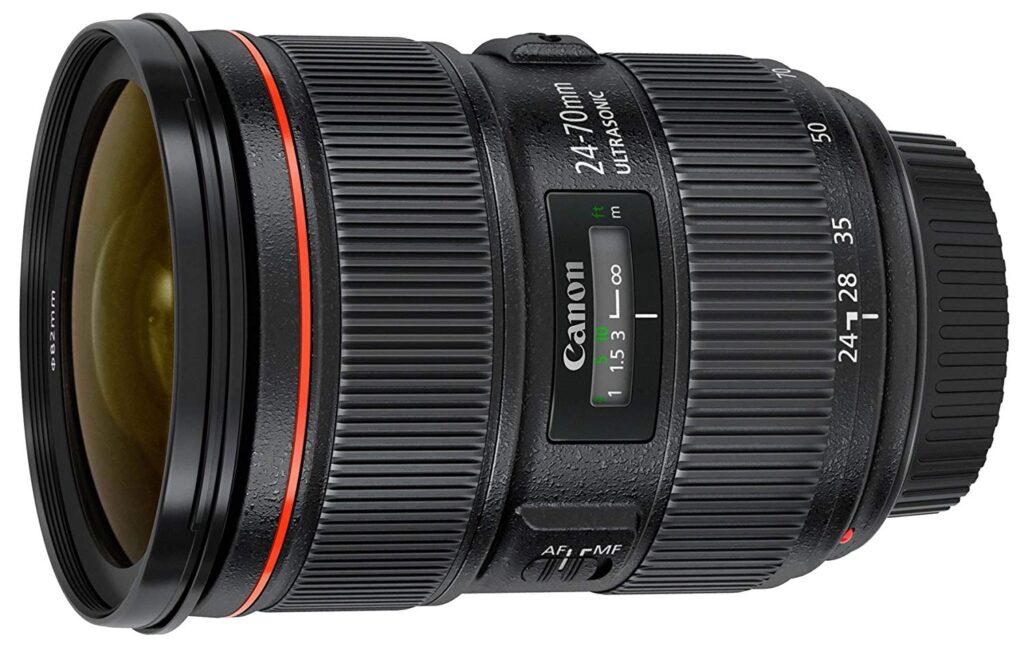 Canon EF 24-70mm f/2.8L II USM Standard Zoom Lens
New: $1,599 (Qualifies for FREE Prime Shipping & Returns)
Features 1 Super UD lens element and 2 UD lens elements that help minimize chromatic aberration in the periphery at wide-angle as well as reduced color blurring around the edges of the subject
In addition, 2 types of aspherical lenses are combined to help reduce spherical aberration over the entire image area as well as through the full zoom range24-70 millimeter focal length
Zoom lock for save travel and over the shoulder carrying
F2.8 constant maximum aperture
F22 minimum
Ring type ultrasonic type AF motor with full time manual focusing
Supports 82 millimeter filters
Closest Focusing Distance: 0.38 meter / 1.25 feet
Image Stabilization
Shop online for the Canon EF 24-70mm Standard Zoom Lens
Best Nikon Pet Photography Lens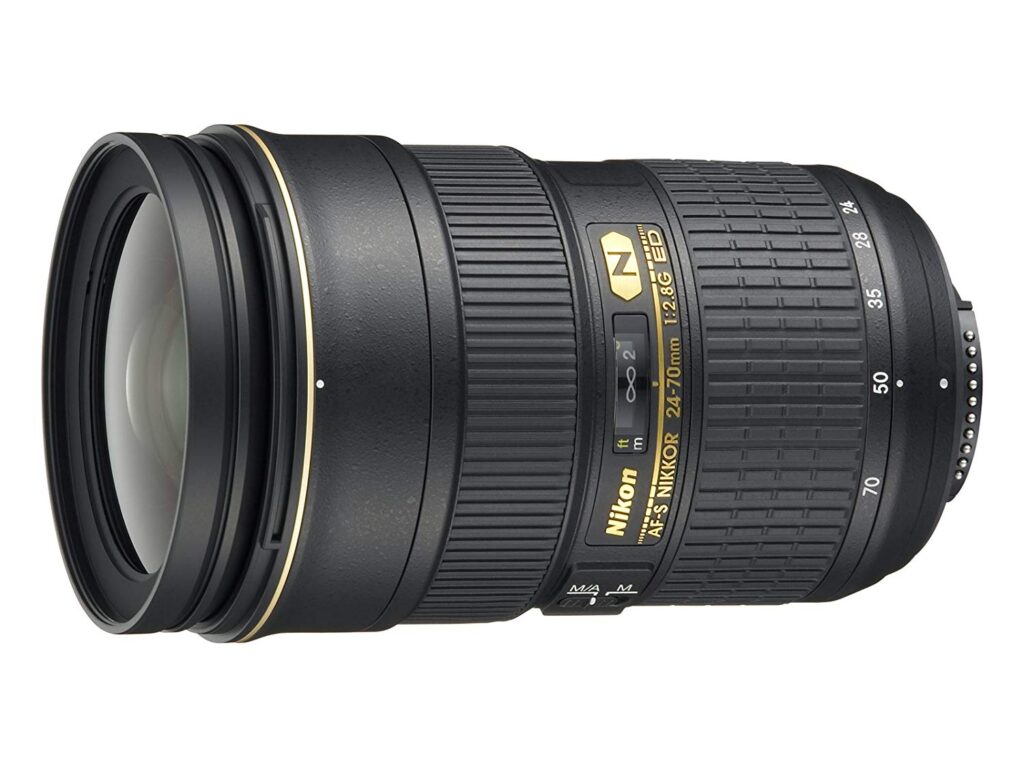 Nikon AF-S FX NIKKOR 24-70mm f/2.8 Standard Zoom Lens
New: $1,447 (Qualifies for FREE Prime Shipping & Returns)
Features 3 ED glass elements, 3 aspherical lenses and 1 Nano Crystal Coating
Zoom lock for save travel and over the shoulder carrying
F2.8 constant maximum aperture
F22 minimum
Focal Length Range : 24 -70 mm
Nikon's Silent Wave Motor (SWM) enables ultra high-speed auto focusing
Minimum Focus Distance : 0.38 meter / 1.2 feet
Rugged construction with professional-grade dust and moisture resistance
Shop online for the Nikkor 24-70mm ED Zoom Lens
Best Sony Pet Photography Lens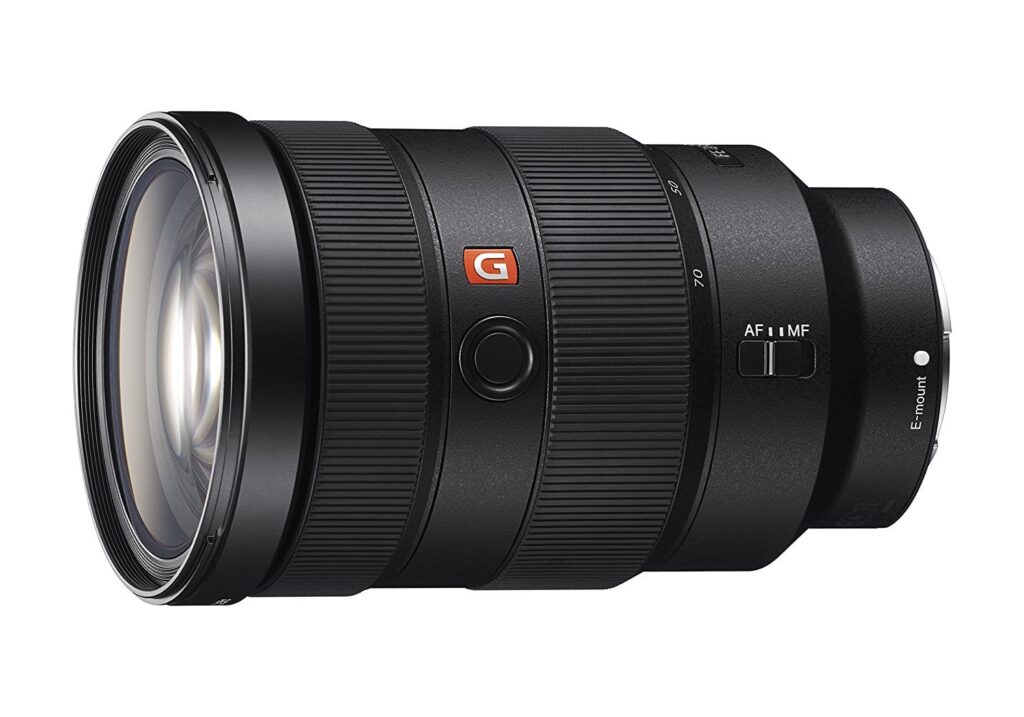 Sony SEL2470GM E-Mount FE 24-70 mm F2.8 G Standard Zoom Lens
New: $2,198 (Qualifies for FREE Prime Shipping & Returns)
Circular 9-blade aperture
Sony Nano AR Coating to eliminate flare and ghosting
F2.8 constant maximum aperture
F22 minimum
Focal Length Range : 24 -70 mm
Supports 82 millimeter filters
Direct Drive SSM (DDSSM) for quiet, highly precise focus lens control
Minimum Focus Distance : 0.38 meter / 1.24 feet
Dust and moisture-resistant design
Lens mounted focus mode, focus hold and zoom locks
Shop online for the Sony 24-70mm Standard Zoom Lens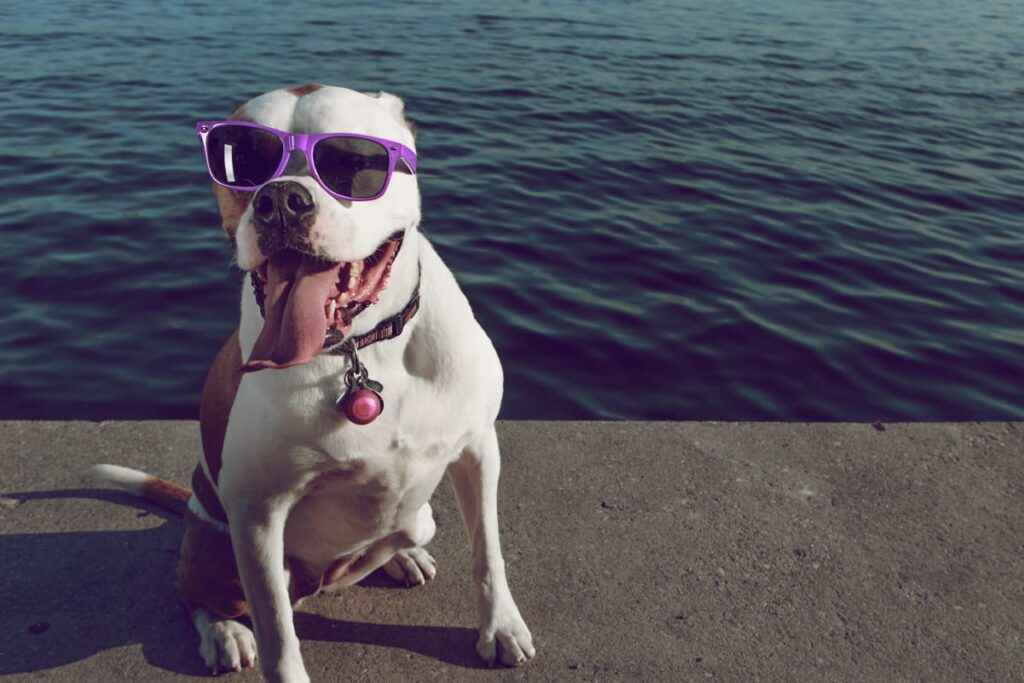 What is the Best Lens for Pet Portraits?
If you are going to buy just one lens to photograph pets with make it a 24-70mm standard zoom lens. They're generally not the fanciest, fastest or the most technologically sophisticated lenses on the market, but they do what they need to do really well — which is allow photographers to get close enough to properly handle dogs they're shooting and take exceptionally sharp pet portraits.
While the professional grade DSLR and Mirrorless Camera lenses listed here are not the cheapest lenses available they're also not the most expensive. And, if you compare the cost of these lenses versus all of the primes you would need to purchase to match their focal ranges, these lenses are substantially cheaper than a collection of comparable primes.
If you have any questions or suggestions of what to add to this lens guide feel free to reach out to me directly on Facebook or Instagram @Puptrait. I'm always happy to help a fellow pet photographer!
The Puptrait Studio may collect a share of sales or other compensation from the links on this page. Prices are accurate and items in stock as of time of publication.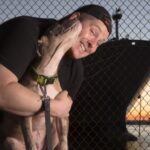 About the author:J.B. Shepard, is a professional pet photographer, dog advocate, and founder of the Puptrait Studio. J.B. lives in Hampden, with his wife and two rescue dogs — George (a Boggle) and Lucky (a Jack Russell Terrier).