Today on our dog blog I wanted to share some photos we captured during a short last minute trip we took out west visiting the wonderful desert scenes of Arizona and Utah. For this adventure we packed some of our favorite landscape photography camera gear and took off from Baltimore to Las Vegas nonstop, rented a car, drove 3/4 of the way around the Grand Canyon, to arrive at our final destination – Kanab, Utah.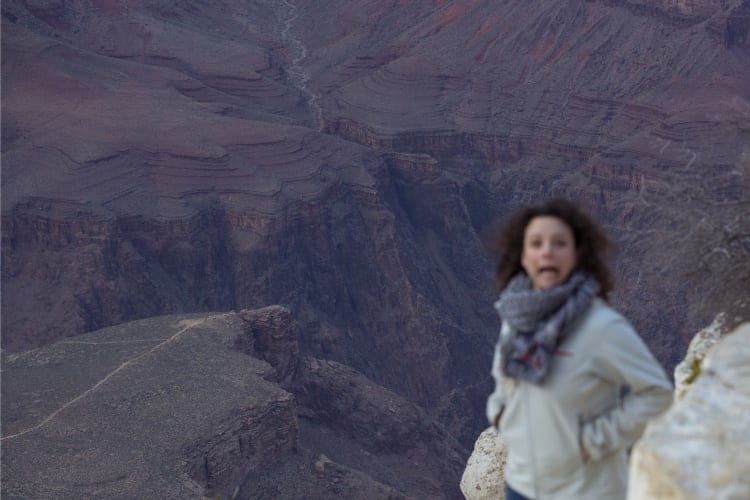 Why does Kanab sound familiar?
Kanab is a fairly small remote Utah city just across the Arizona state line. The city is known primarily for two things — rescue pets and amazing views. Which just so happen to be two of our favorite things.
Kanab is home to one rescue animal for every three people
As we mentioned earlier, Kanab is not a large city, with a population of only 4,312 people counted during the 2010 census. But the area is home to over 1,600 rescue animals. Meaning, there are only 3 people for every 1 shelter animal in Kanab.
Why are there so many rescue dogs in Kanab?
Kanab is home of the Best Friends Animal Society, a nonprofit animal welfare organization and animal sanctuary that you may recognize from the National Geographic Channel's acclaimed TV show Dog Town. The rescue group operates on just shy of 37, 000 acres of land near Zion National Park and is home to over 1,600 rescue animals. Making it one of the biggest (if not the largest) pet sanctuaries in the world.
Once we had our destination settled, I reached out to Best Friends Animal Society and offered my services as a photographer. To my surprise, they refused. Informing us that they already had a full time staff of professional pet photographers at their disposal and that they didn't need our help. Which when it comes to working with rescues is always a great thing to hear.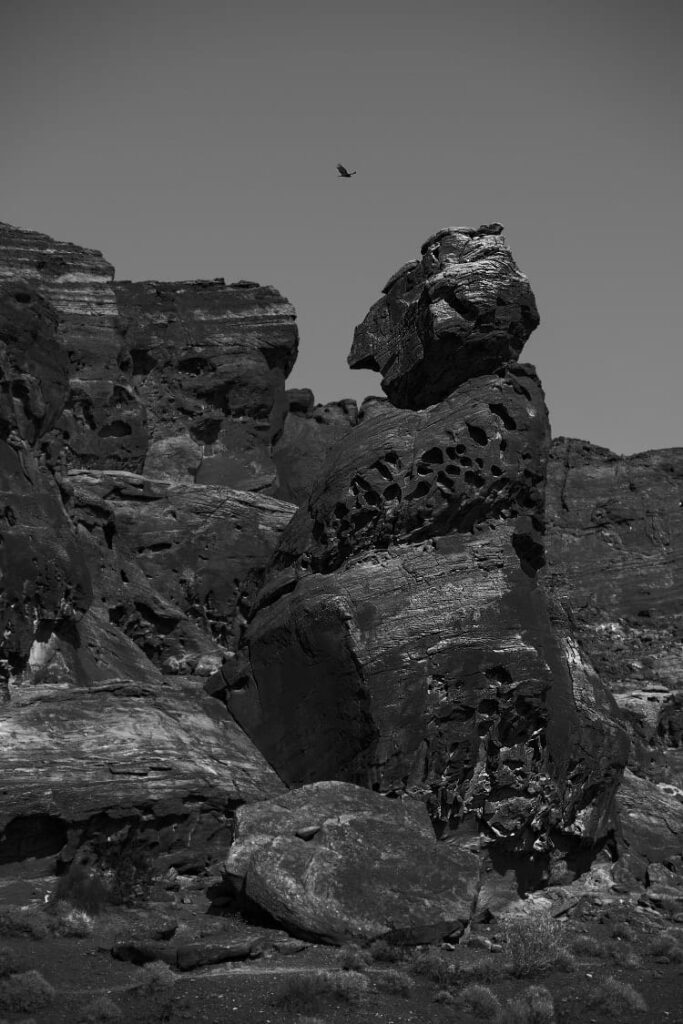 If not for the rescue dogs, why visit Kanab?
As we mentioned earlier, there's more to Kanab than just Best Friends Animal Society. Located centrally between Bryce Canyon National Park, Zion National Park, the Valley of Fire, Grand Staircase–Escalante National Monument, and the North Rim of the Grand Canyon the area is home to some of the most breathtaking natural wonders and outdoor attractions in the United States. Including White Pocket, Moqui Cave, Peek-a-Boo Slot Canyon, Coral Pink Sandunes, Horseshoe Bend, the Paria Plateau, Vermilion Cliffs, Coyote Buttes, Coyote Gulch, Paria Canyon, Sunset Arch, the Wave, the Toadstool, Lone Tree, the Worm, and countless native petroglyphs – all ranging 3,100 to 6,500 feet above sea level.
Photo gear we brought on our Southwest desert adventure
We've had a few inquiries from aspiring photographers wondering what we were working with on our trip. So, as inquiring minds want to know, here's a quick look at the photo gear in our kit bag…
Landscape photography is fun, but…
As professional pet photographer it should come to no surprise to anyone that landscape photography really isn't my cup of tea. That is of course, unless they feature a dog. I'll photograph dog portraits on location all day long. So, shortly before our trip we started calling around local tour guides until we found a company that was dog friendly. Eventually landing on Dreamland Safari Tours, an outdoor adventure company based out of Kanab, Utah, and our tour guide for the weekend, Cait, and her fearless former rez dogs, Kaiba and Chinle. Do yourself a favor and follow her adventures on Instagram.
As it turns out, Kaiba was an absolute madman
Before I continue with the photos, I should take a moment to note that no dogs were harmed in any of these shoots, nor did we ask the dogs to do anything. Both of these dogs have been walking with their caretaker (who is a professional adventure and hiking guide) through these natural desert formations off leash since they were puppies. These dogs are trained professionals. Absolutely, do NOT try what you are about to see at home with your own pups or at these sites.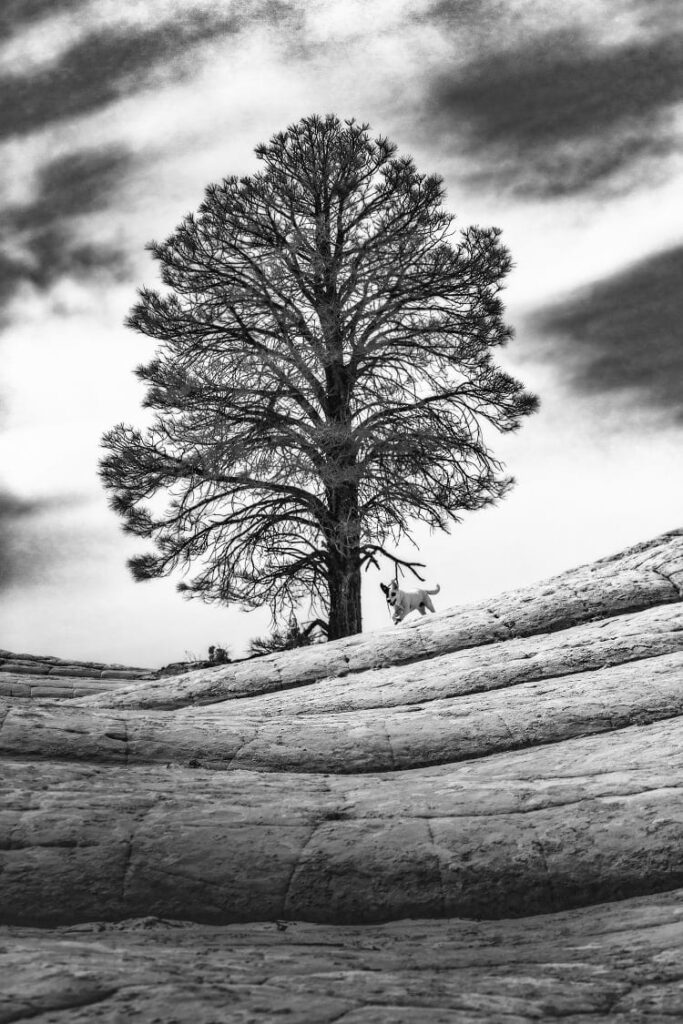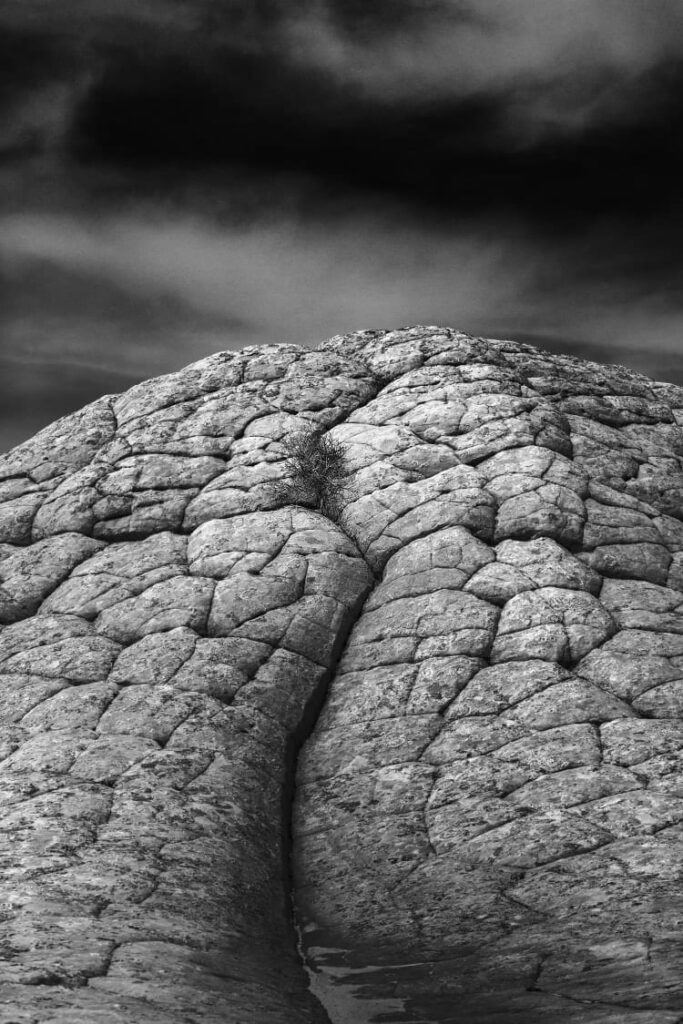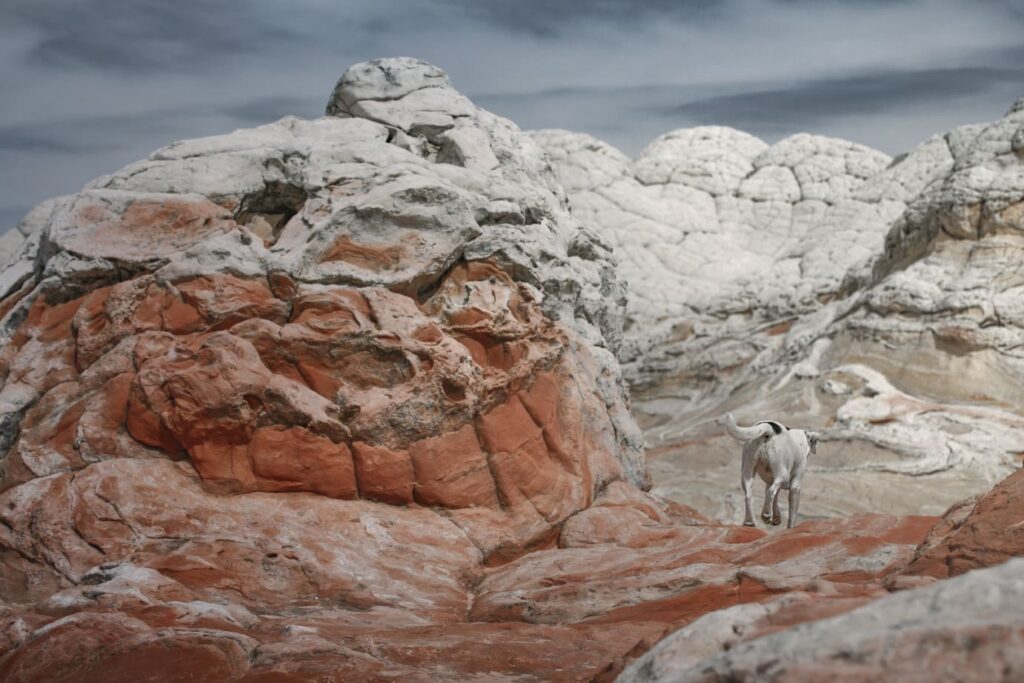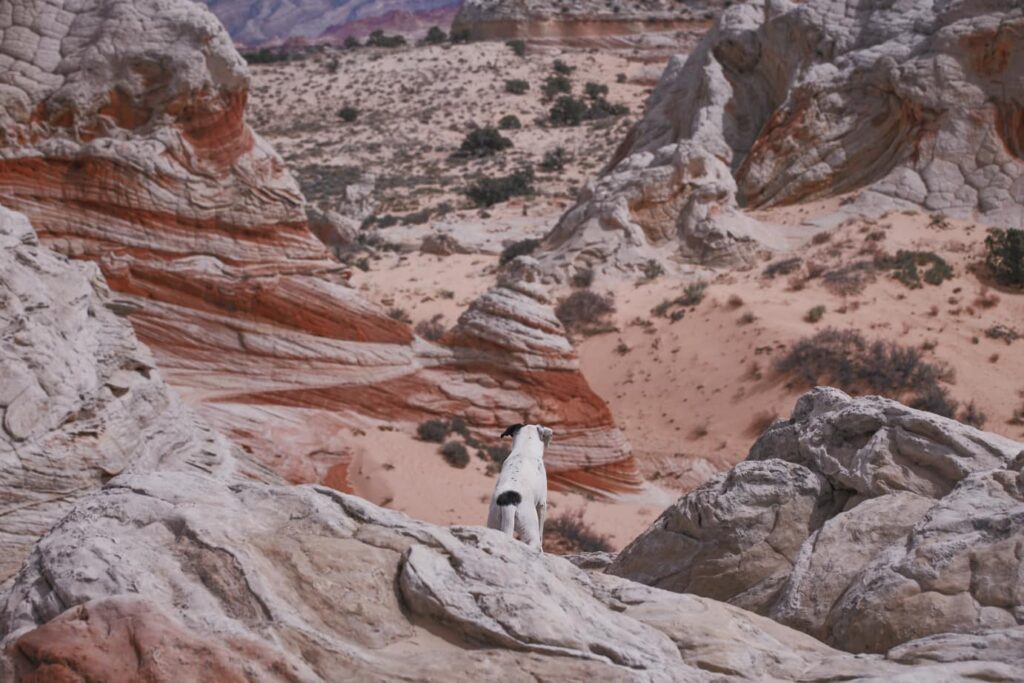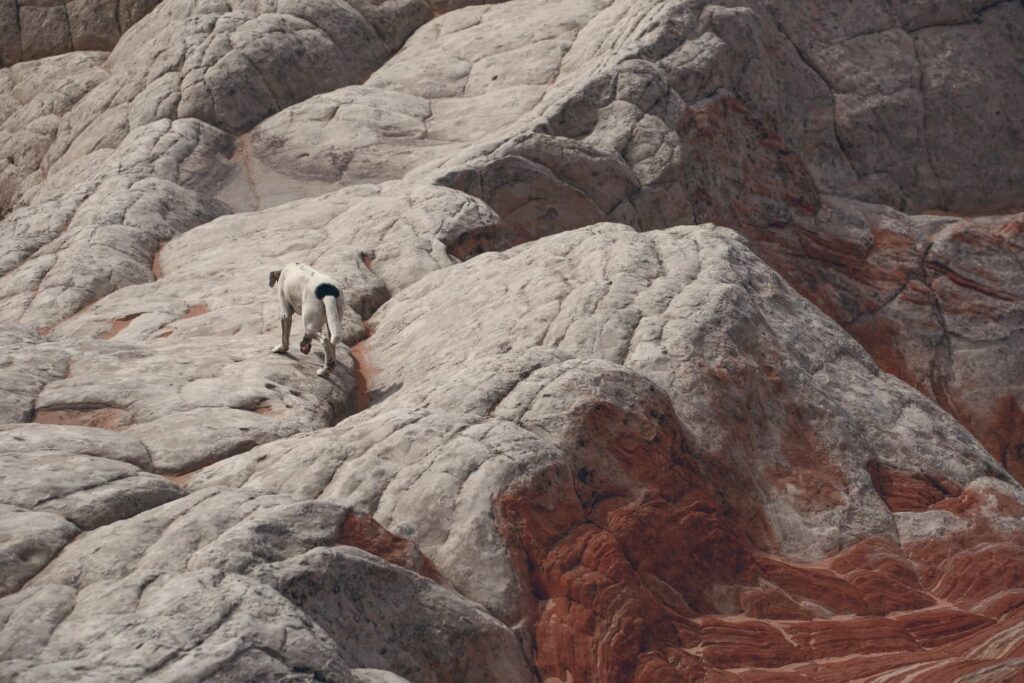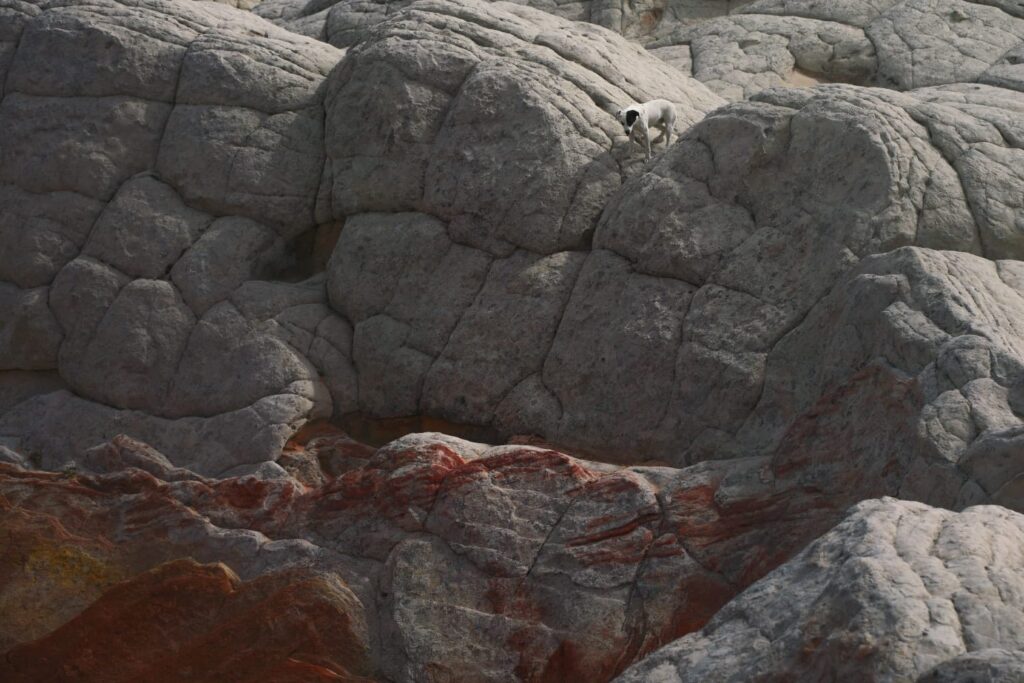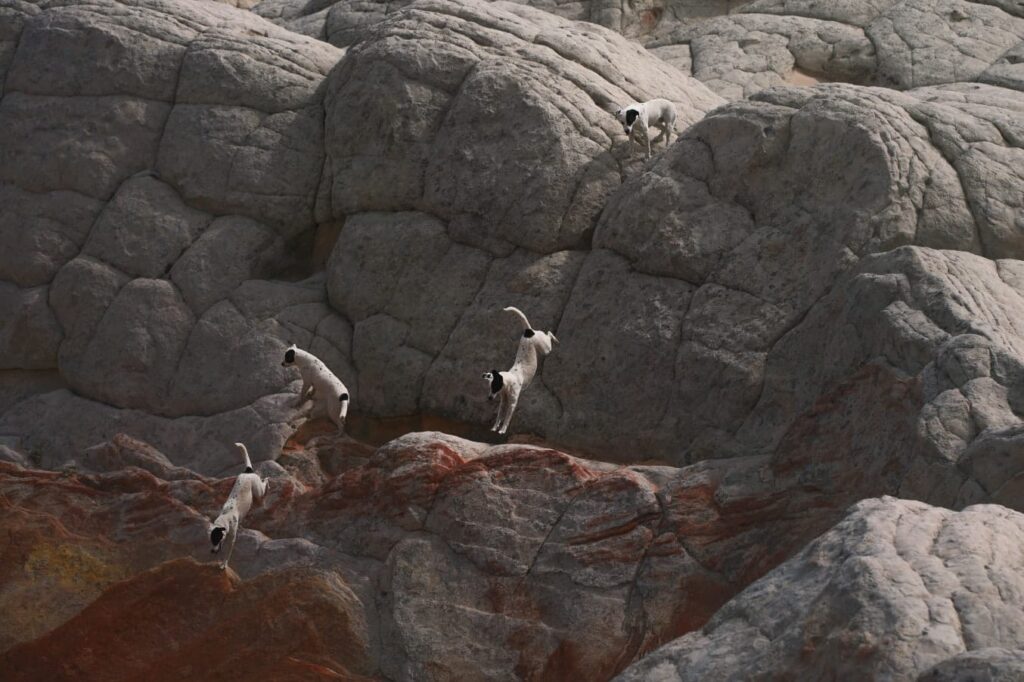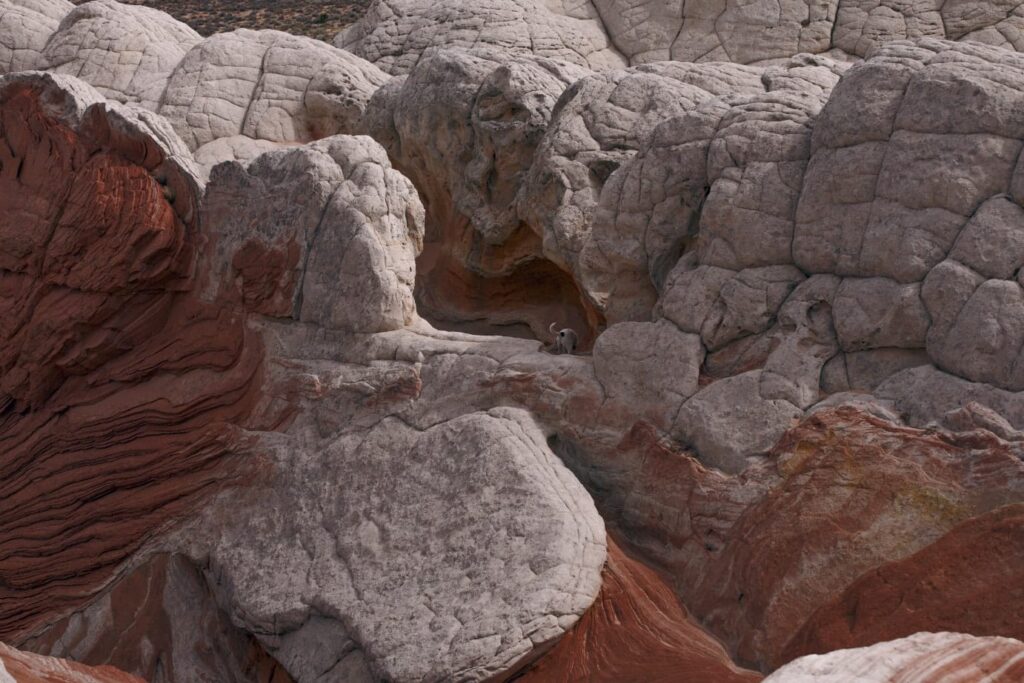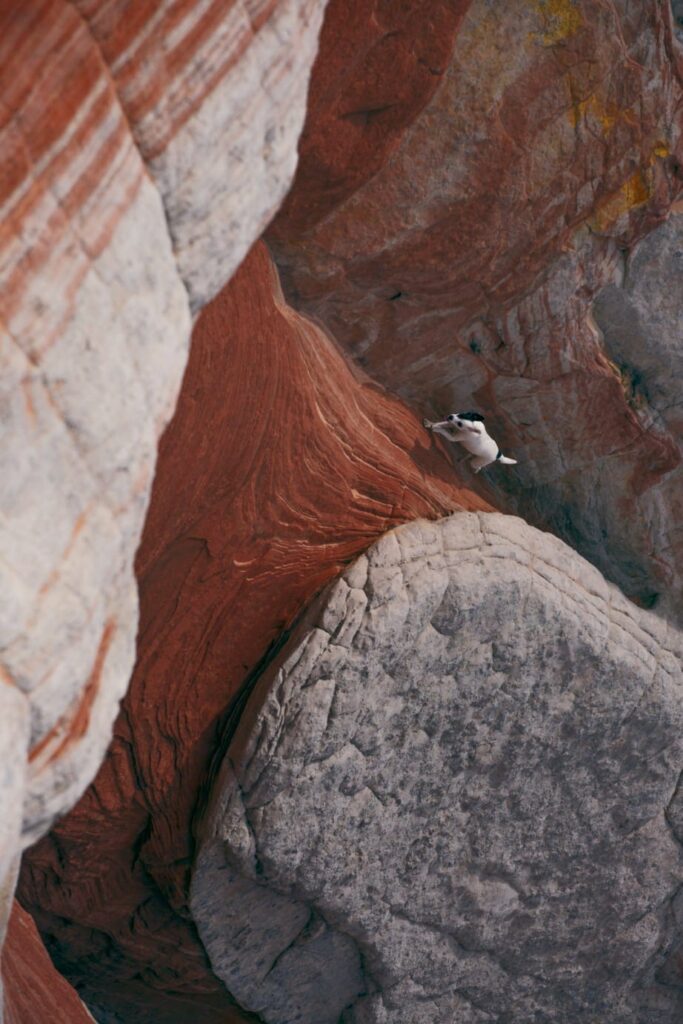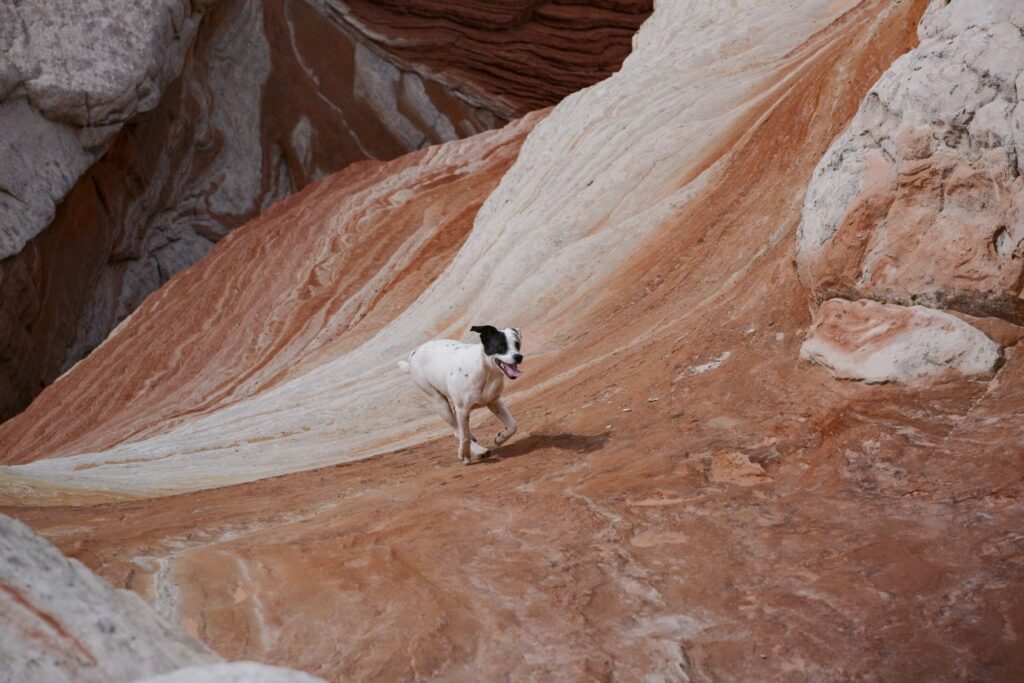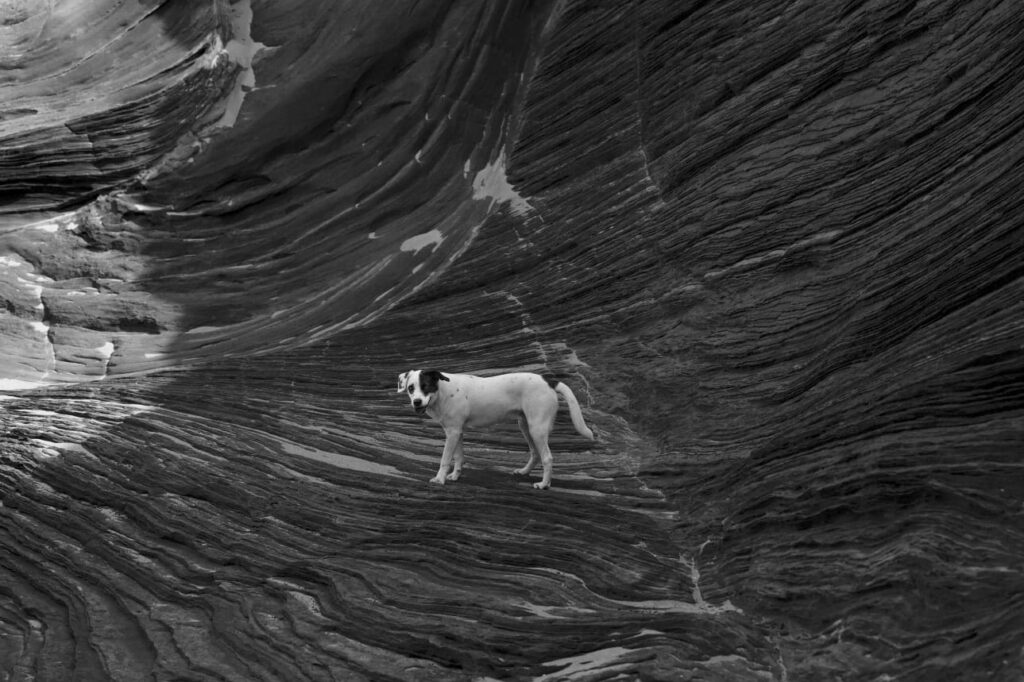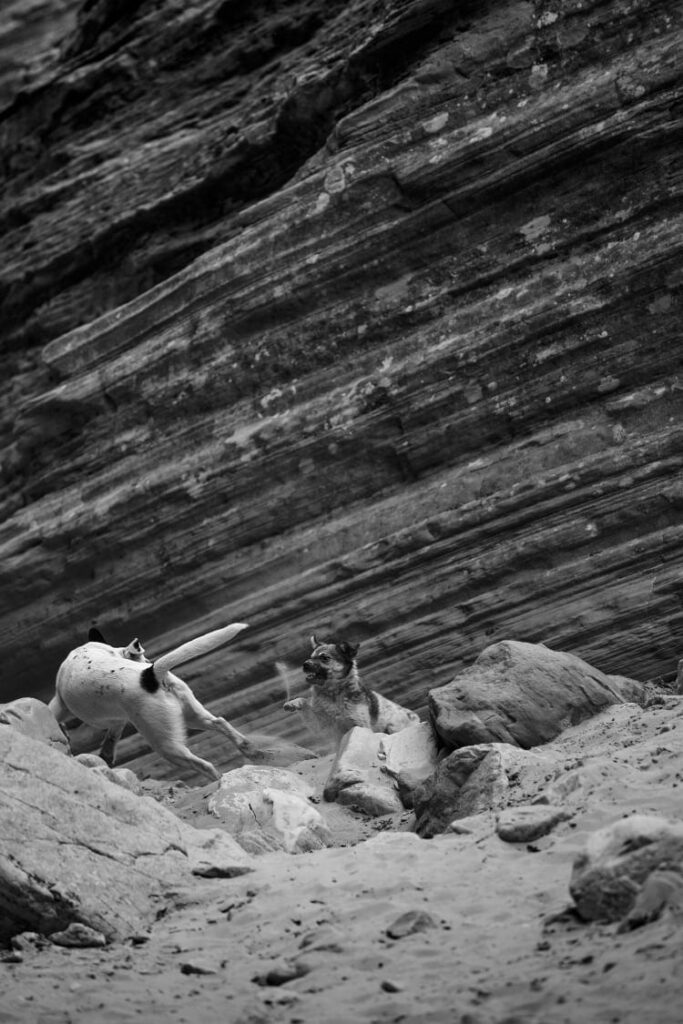 Dogs can make even landscape photography fun
We hope you enjoyed our puppy pictures from our adventure excursion to the deserts of Utah and Arizona. If you liked these photos be sure to let us know in the comments below. If we see enough of a response, maybe we'll post even more travel photos with dogs or even take a trip to take photos of dogs somewhere even more fun!
The Puptrait Studio may collect a share of sales or other compensation from the links on this page. Prices are accurate and items in stock as of time of publication.