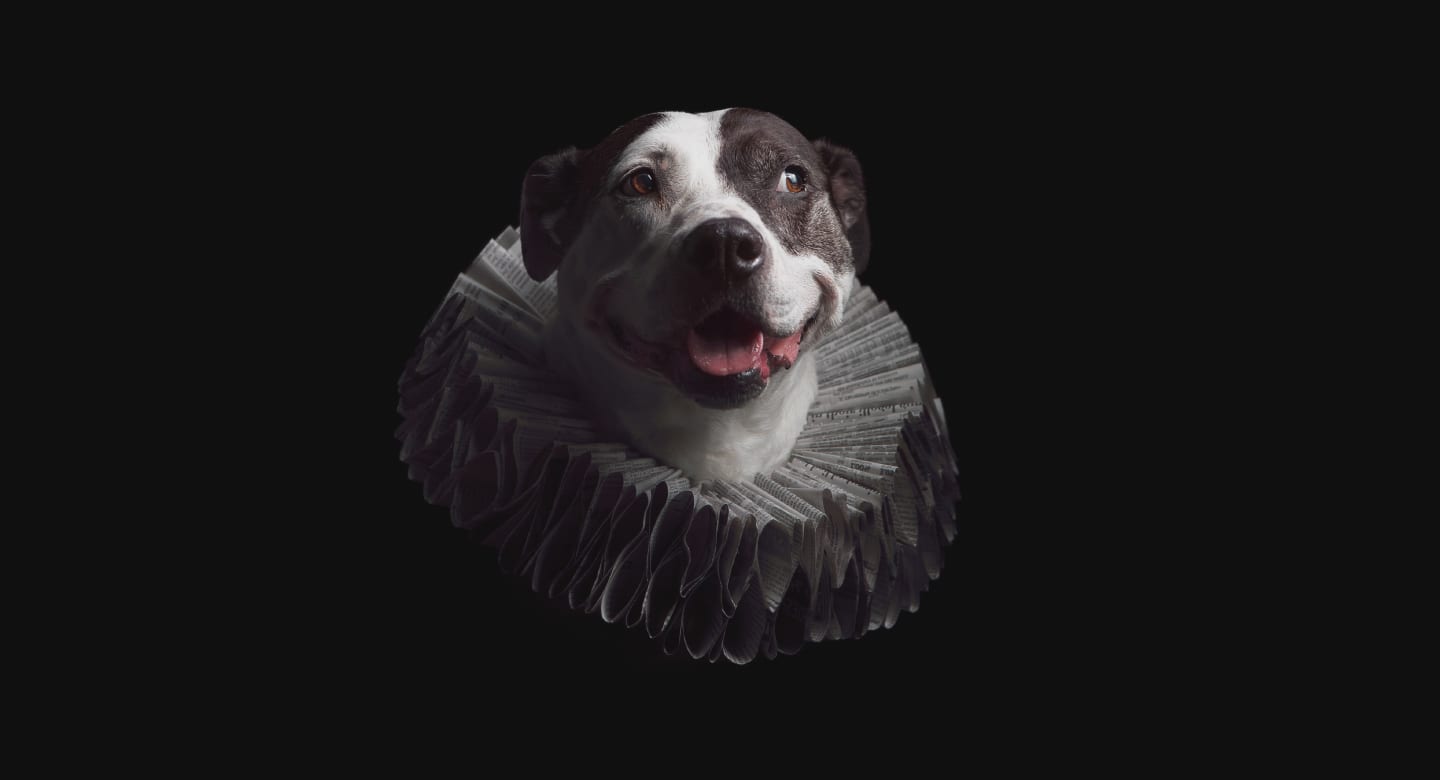 We have officially finished the last of our gifted sessions from the holidays, closing out some of the busiest months on record. Now that we have had a chance to catch our breath, we thought it might be fun to spend some of our newly found free time doing what we do best – making absurdly detailed costumes for dogs. A Fresh Take On a Portrait Classic One of our favorite costumes we have worked with to date is the […]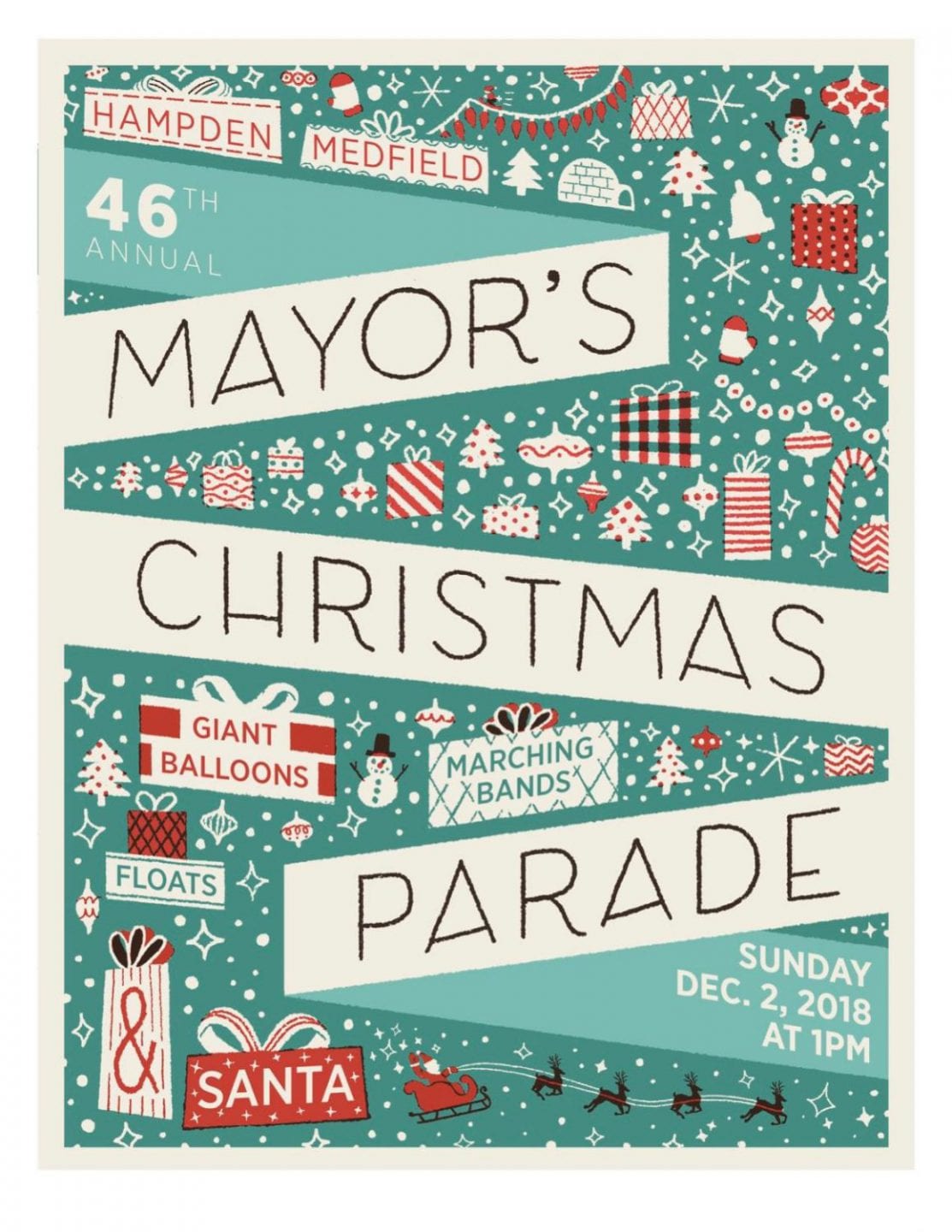 The studio will be unavailable for photoshoots Sunday, December 2nd 2018 due to the Mayor's Christmas Parade. We apologize for any inconvenience this may cause.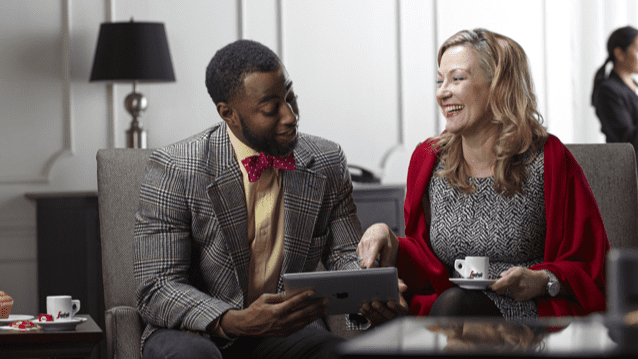 UPDATE: This casting is now closed. Follow us on Instagram and Facebook to learn about future placements. ___________________ Ever want to be a model? Now's your chance! We're looking for three people for an upcoming commercial photography shoot. No modeling experience necessary. Emphasis on people. There will be no dogs featured in this shoot. Please note this is not a Puptrait Studio shoot. There will be no dogs featured in this shoot.  We are only assisting with casting and the sessions […]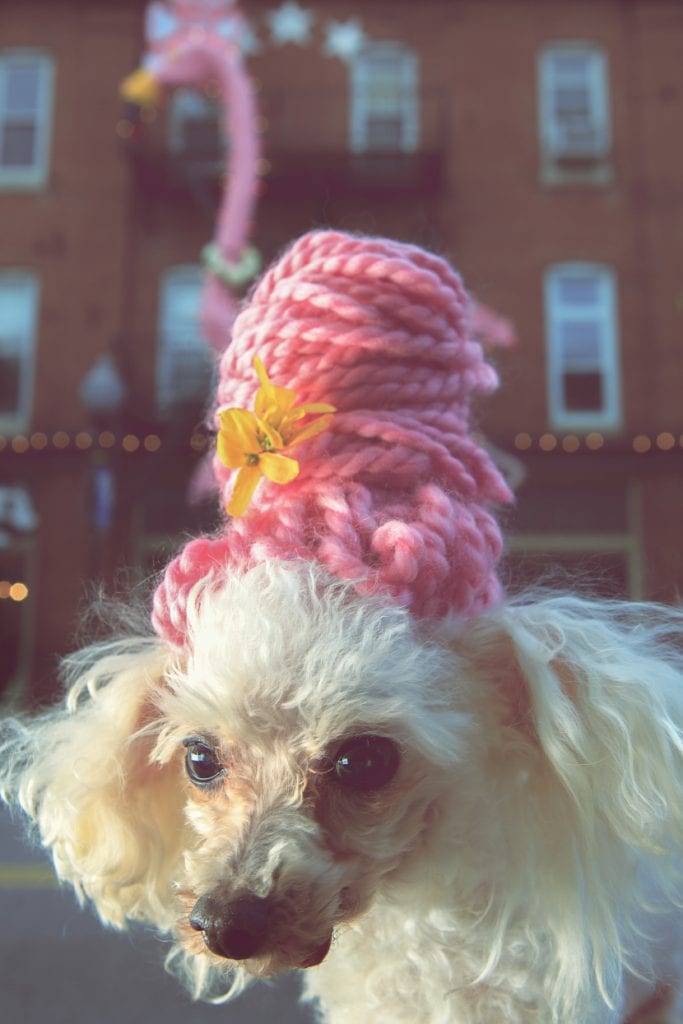 The 2018 Hon Fest is nearly upon us! We will be open for business, but we will not be working in studio this weekend. It's just too crowded and noisy for us to comfortably and safely accommodate our canine guests during Hon Fest. We will have no studio hours available from June 8th – June 10th. If you would like to come in for a session, please visit us once the crowds subside or alternatively, consider booking an in-home dog […]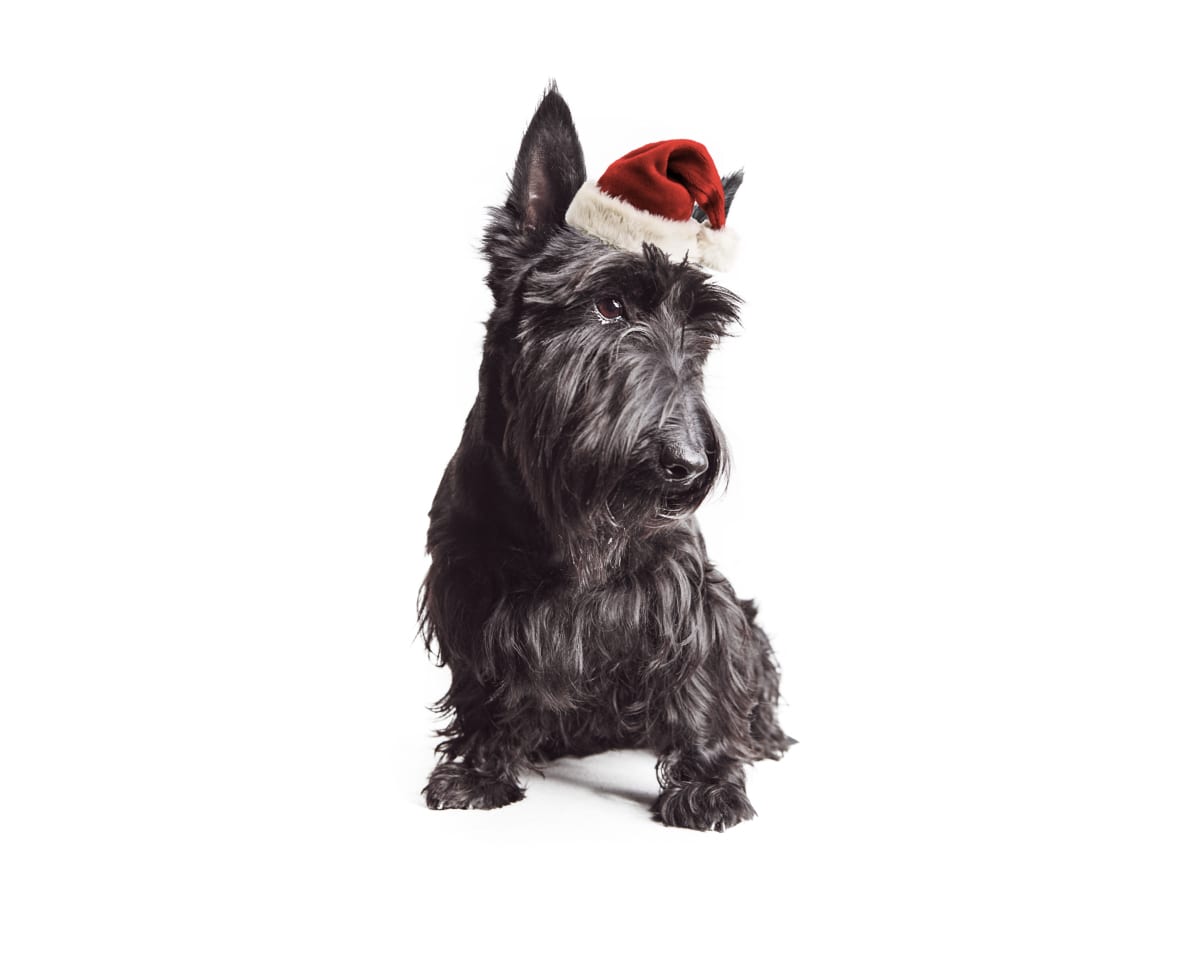 December is here and like every year that means we are beginning our Holiday gift giving rush. As a Puptrait is a custom made-to-order gift they do take a bit of time to produce. When viewing the dates below please keep in mind that these are the cutoff dates for print orders and not for pet portrait sessions. Our standard personal dog portrait timeline assumes 4 business days from session end to proofing. Commissions requiring shorter turnaround times will incur a […]
Our dog-friendly Baltimore studio location is back up and ready to roll. Our studio is available for commercial pet product photography assignments and private dog portrait sessions. To view photographer and studio availability for private dog portrait sessions, please visit our appointment calendar and booking widget. For commercial shoots, please email your product specifications and contact info to studio@puptrait.com for a custom quote.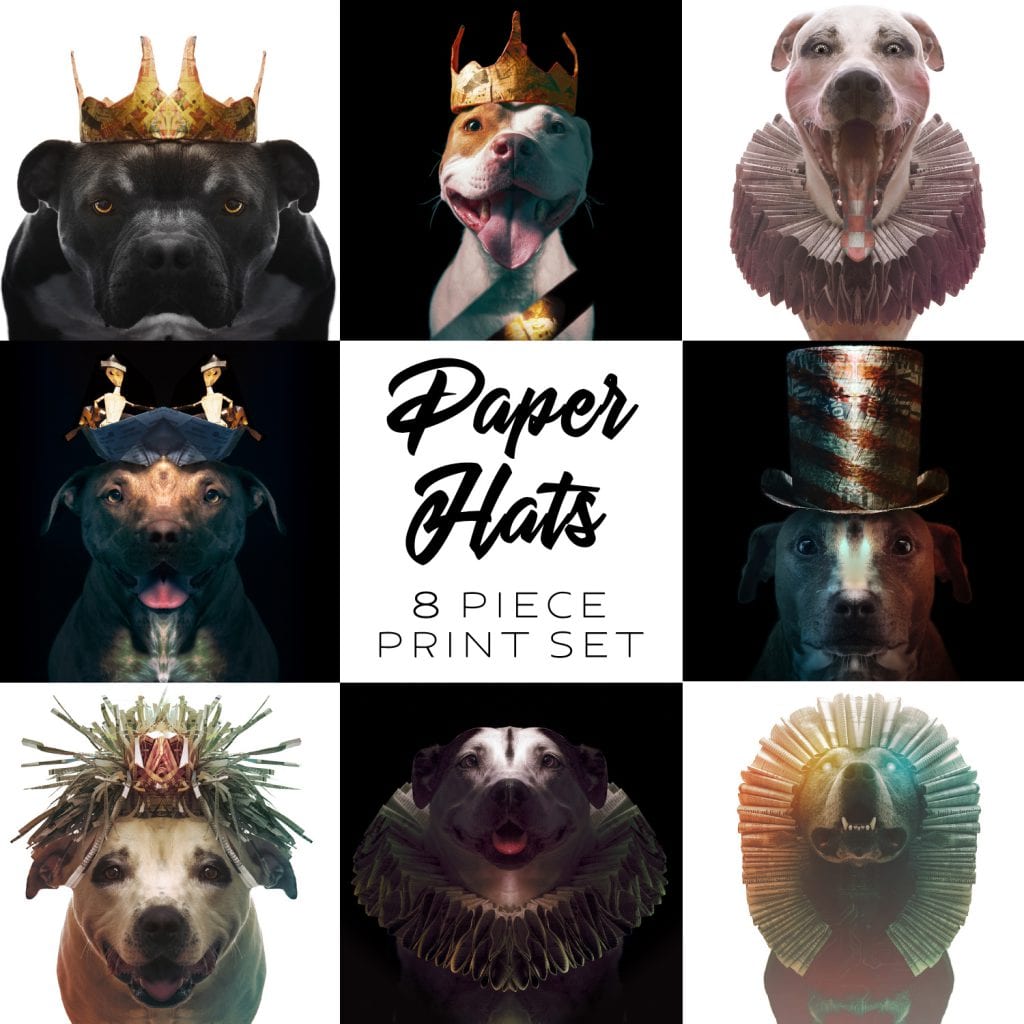 We have had a ton of requests to do this, so we figured – why not? It's for charity, right? So, here goes! The entire Paper Hats collection is now available as a HEAVILY discounted set. The set includes one 8″ x 8″ metallic photo paper print of each image from Paper Hats and totals 8 prints in all. It arrives in a high quality ribbon wrapped keepsake box – perfect for protecting your art prints from dust, folds, wrinkles […]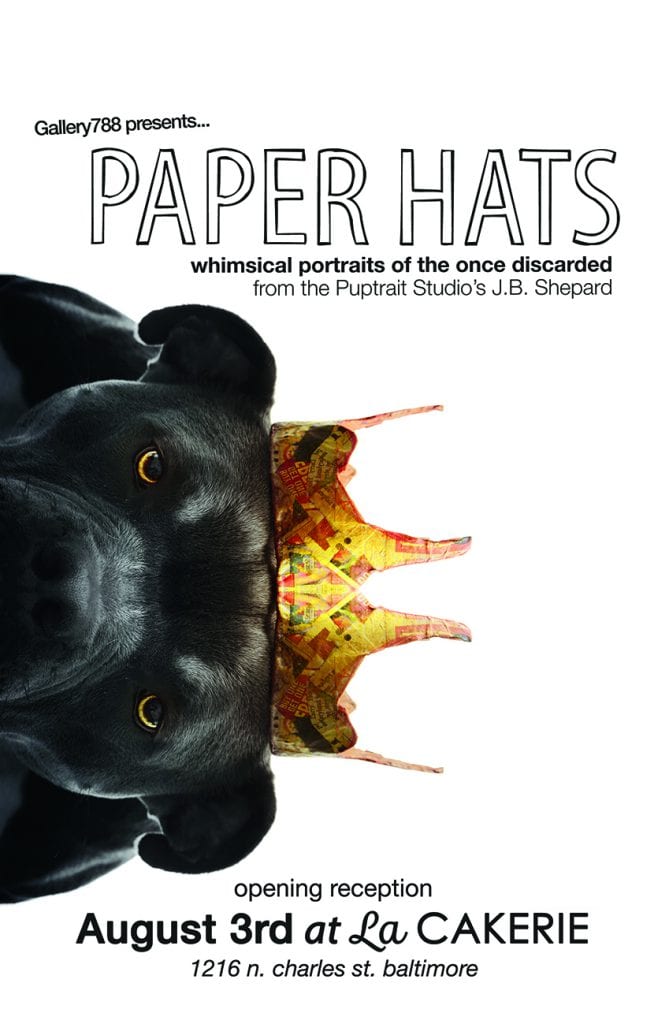 FOR IMMEDIATE RELEASE Baltimore, Maryland, USA, July 23rd, 2017 Professional pet photographer and Puptrait Studio founder, J.B. Shepard's surreal dog portrait series "Paper Hats: Whimsical Portraits of the Once Discarded" is coming to Baltimore. The opening reception for Paper Hats is scheduled for 7PM until 10PM Thursday, August 3rd at La Cakerie in Mount Vernon (1216 N Charles St, Baltimore, Maryland 21201). The show is hosted by Gallery 788 and scheduled to run until September 1st. Paper Hats features adopted and […]