Written by J.B. Shepard, professional pet costume maker, dog portrait artist, and founder of the Puptrait Studio in Baltimore, Maryland. The Puptrait Studio may collect a share of sales or other compensation from the links on this page. Prices are accurate and items in stock as of time of publication.
Tales of dog walkers making $200 in a single day are fairly common, but how true are those stories? Is it easy to become a dog walker, and what's the best way to go about becoming a dog walker? You might love dogs of all shapes and sizes, but how do you know if dog walking is really the job that's the best fit for you?
There are a lot of questions to answer when considering this as a job and we'll answer all of these and more with this guide to all things dog walking.
Dog Walker Pay Varies
In the US, the average salary for a dog walker is just shy of $30,000. But in mind that pay can vary drastically from state to state and that most estimates lend no indication on the number of hours these dog walkers walk per month.
One of the perceived benefits of being a dog walker is that it provides flexible hours and that you can make money by only walking for a few hours a day — which is true, to an extent. But it is important to keep in mind that most dog walkers that clear $30,000 or more a year typically work a packed schedule and can walk as much as a dozen miles or more per day.
That all said, if you love pets and being outdoors — or simply wish to get away from the burden of the traditional nine to five work week — then dog walking might just be the vocation or side hustle you've been looking for.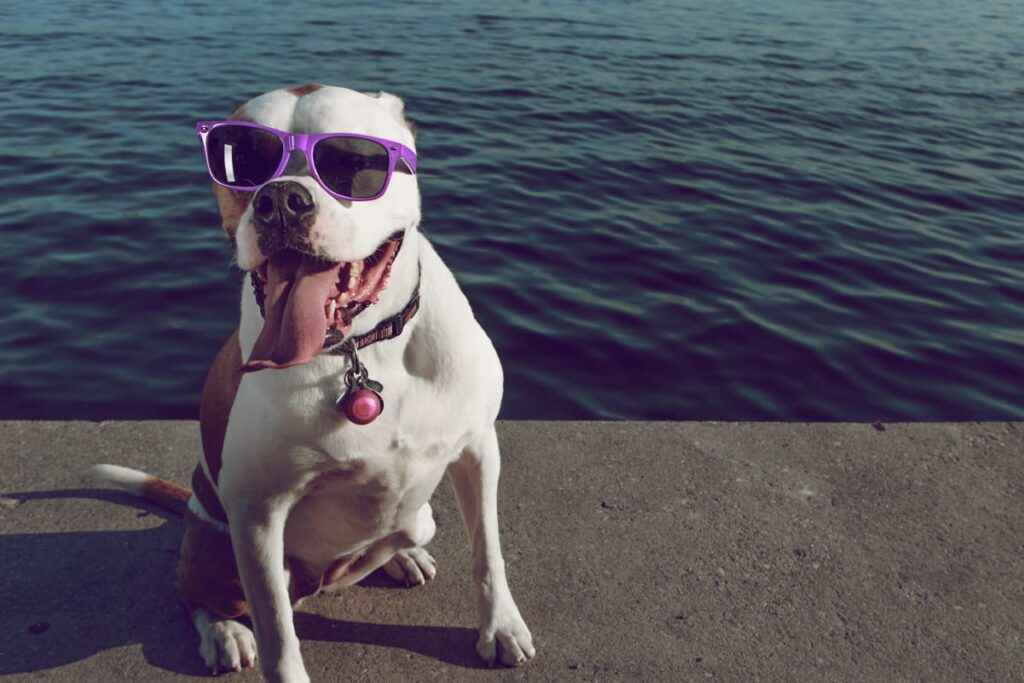 How to Become a Dog Walker
If you've decided that you want to walk dogs for a living, there are a few things that you'll need to carefully consider before getting started.
Namely, what exactly are you looking for in a job? Is this a career move, with an emphasis on full time employment? Or are you seeking a part time gig, to simply earn a bit of extra spending cash?
What's Your Goal?
Answering these basic questions may help determine the flexibility of your schedule, your earnings potential and who you work for — namely whether you partner with an agency, start your own business or find clients through one of the many dog walking app platforms.
The Easiest Way to Become a Dog Walker
These days, most dog walkers start out with the help of app platforms such as Wag and Rover. For the simple fact that they are easy to get started with and already have a built-in clientele in need of walkers.
No matter what route you choose to go, you'll need to make sure that you're keeping your clients happy. If you're using apps, this means maintaining excellent ratings. If you're working with an agency, this means providing the quality of care necessary to maintain the reputation of the agency you are working for. If you fail to do these things, you won't be in business for very long.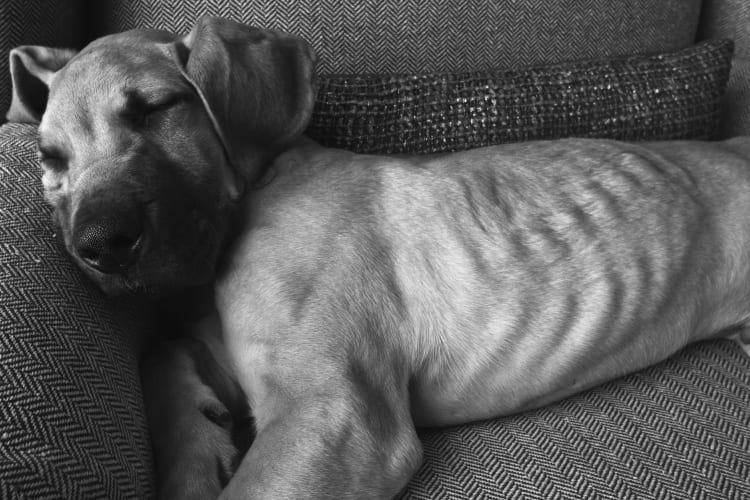 Dog Walking, Pet Sitting, or Both?
If you're thinking of becoming a dog walker you should consider whether you would also like to offer pet sitting and boarding services. Pet sitting can be a great way to increase your income stream as many pet owners in need of a dog walker are often in need of a pet sitter from time to time.
Work Smarter, Not Harder
If you're already comfortable around animals, pet sitting can be a convenient way to maximize your earnings and to save time that you would otherwise spend trying to land short walks throughout the day.
For example, on average, overnight sits typically bring in around $85.00 per day. To make that same amount, you would need to complete about six individual one hour walks per day unless you are working with a platform that allows you to walk multiple dogs at once.
So, it's clear to see why many people opt to combine their walking efforts with pet sitting services.
Getting Started With Dog Walking Apps
Dog walking apps have become more and more popular in recent years. After all, who doesn't like to order things from their mobile? With these apps, that even extends to organizing a dog walker!
Dog walkers and pet sitters sign up for these apps then go through a verification process before they are allowed to look for any clients. This can be a lengthy procedure but makes sense. After all, you are being asked to take care of someone's pet!
Wag!
Wag is a popular dog walking app that allows clients to book a 30-minute walk for $20-25, or $30 for an hour. Sounds good, doesn't it? Well, you have to remember that the app will take 20% of this from you, and you'll also have to declare the income and get taxed on it. Which may not leave much in ways of a final paycheck.
Another issue with WAG is that you are only allowed to walk one dog at a time. While more than one is allowed if they are from the same house, this only adds an extra $5 per pet. This means that while WAG might be a good option for some part-time work, it's not going to earn you very much as a full-time job.
Company details:
Founded in 2014 by Jonathan and Joshua Viner
Once approved you will be given a link to download the mobile app which is compatible with most smartphones
Wag is available in 43 states and across 110 cities
Pros:
Wag is more beginner-friendly than some of the other dog walking platforms. Dog walking and sitting opportunities are available on a first-come-first-serve basis. So, once you are approved to join and make it through the vetting process, you'll be able to take jobs without having to "beat out" others on the platform that have more feedback.
Cons:
As stated above, Wag doesn't allow as much earning potential as other dog walking platforms. Walkers are not afforded the luxury of setting their own rates, and walks cannot be "stacked." Although, when it comes to the quality of the care you are giving, this is probably a good thing as it makes it easier to ensure that each dog is getting the proper level of attention.
Rover
With Rover, dog walker salaries are different. That's because every individual sets their own rate for a 30-minute walk. Clients can also say whether they want their dog walked on its own, or if they are ok with their pooch being walked as part of a group. This means that theoretically dog walkers on Rover can earn more, but it all depends on your client base, and it can be difficult to build up a reputation when you're first starting out. Just like WAG, Rover takes a cut of whatever you earn.
Company details:
Founded in 2011 by Aaron Easterly
Can be operated from the computer or on your smartphone
Rover collects a 20-25% service fee on all earnings
Used by over 200,000 independent contractors across 14,000 cities
Pros:
Rover can be utilized across a broad range of cities, which makes it great for dog walkers that are looking for flexibility in terms of when and where they work. The service fee is on par with what other similar platforms charge.
Cons:
This platform is continuing to grow and gain traction, which means that the application process can sometimes take a while. It may take up to 5 days for your profile to be reviewed and approved.
PetBacker
PetBacker is another app that dog walkers and animal caretakers can use to connect with owners that are in need of their services. PetBacker is closer in function to Rover than it is to wag in the sense that it allows walkers to set their own rates. This dog walking app allows pet owners to connect with nearby walkers with the tap of a button. Once the pet owner is connected to the walker, their rating and rates are displayed, and they can then determine if they want to move forward with that walker or wait to be matched with someone else. It's like uber, but for dog walking.
Company details:
Founded by Edward Khoo in 2016
The PetBacker app is compatible with Android and IOS Devices
You will pay an 18% to 25% fee for each booking that you land
PetBacker is a huge network with walkers and pet owners spanning the globe
Pros:
PetBacker allows dog walkers to maximize their earning potential by giving them the freedom to adjust their rates to match the quality of care that they're providing. It also gives dog walks opportunities to expand into other avenues of dog care such as boarding and sitting.
Cons:
Due to the high visibility of ratings and past history, things might be slow for you on PetBacker when you are first starting out. Dog owners typically go for the walkers that have established feedback. However, with a bit of patience, it'll get easier to land bookings over time.
Pawshake
Pawshake is a dog walking and pet care app that is available for caregivers and pet owners in 20 different countries. It is not available in the United States, but it is an excellent choice for those living in other places across the globe. It offers 24 hours support to dog walkers and pet owners to ensure that a smooth experience is had by all.
Company details:
Founded in 2013 by Dries Coucke and Tanguy Peers
Compatible with Android and IOS devices
You will be charged a 19% service fee on all of your earnings
The Pawshake app is downloaded 27,000 times per month on average
Pros:
This is a trusted app that has a large following among pet owners that prioritize quality care. Due to the good reputation of this company, dog walkers can set a higher rate for their services and find people willing to pay them.
Cons:
Pawshake offers refunds to customers who are not satisfied. Even if you've done a quality job, you could still end up with a client that wants to get out of paying. If they claim that they weren't pleased with your services you could have your payment placed on hold or lose it entirely.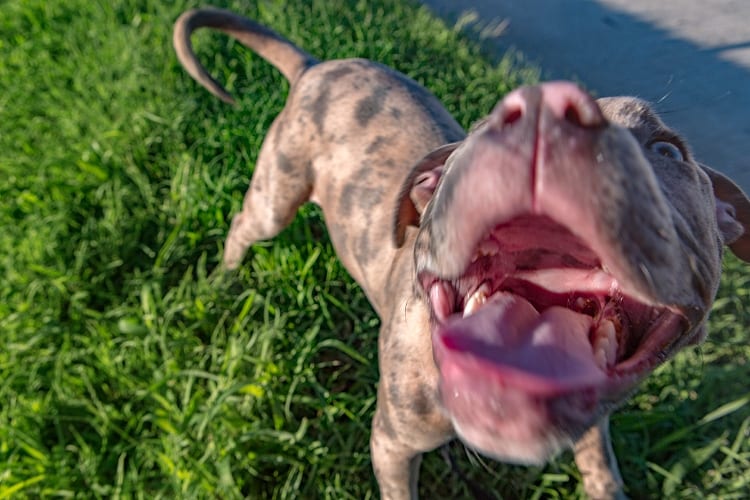 Working for an Agency
Agency work does have its benefits. You will be an employee of the agency, so you'll be paid a salary and will pay your taxes as an employee. While you won't have the same flexibility in hours, many will be understanding if there are certain days of the week you can't work.
You'll also have no shortage of clients, as your schedule will be sorted by the agency and you won't have to go out and find our own clients. Agency's do sometimes offer clients benefits, such as house cleaning and giving dogs medication, but it is a much more stable form of employment, particularly if you are looking for full-time work.
What You Need to Know About Insurance
If you're ready to get started with professional dog walking, you should probably consider investing in business liability insurance. It's a small price to pay when you take into account the costs that may occur in the event of an accident.
While nobody plans on something going wrong, even the best dog walkers face unpredictable circumstances and events that are out of their hands. If something goes awry, you could end up responsible for paying the vet bills or sued for "emotional damages" in the event of pet death. This is particularly important if you start your dog walking business the "old fashioned" way without the help of an established app platform or traditional dog walking agency.
Most Dog Walking Apps Provide At Least Some Coverage
In most cases, dog walking platforms and apps provide at least some level of liability insurance coverage. This is one of the many advantages that make them great for those just getting started in the industry as this can help minimize your startup costs and expenses.
However, you'll want to double-check the degree of that coverage before you get started and you may want to consider purchasing additional gap coverage even if your platform provides insurance.
Certifications
Having a pet first aid and CPR certifications will give you a huge boost if you are using any of the dog walking apps, as clients will feel much happier about leaving their pet in your hands.
Many agencies and dog-walking apps actually require you to get these now and will sometimes cover the cost of the training once you have been employed there. It's certainly a good idea to invest in, as you never can tell what's going to happen when out on a walk!
There are also some other certifications that you may want to consider. They will help your profile to stand out from others and will also make you more confident as an animal caretaker. One of these is the certification offered by the Professional Animal Care Certification Council (PACCC).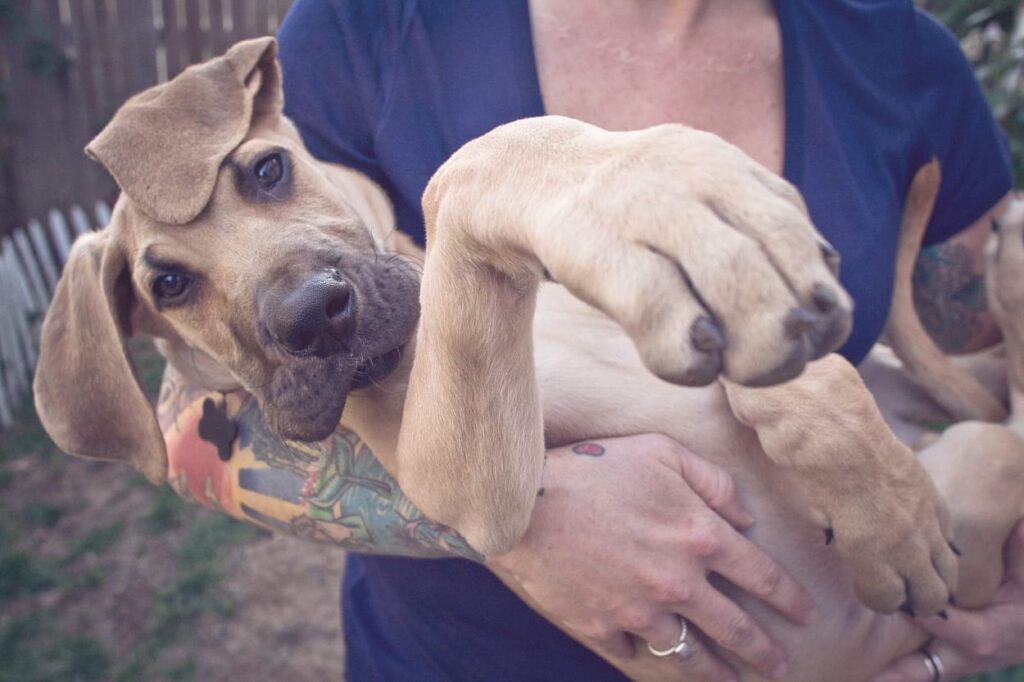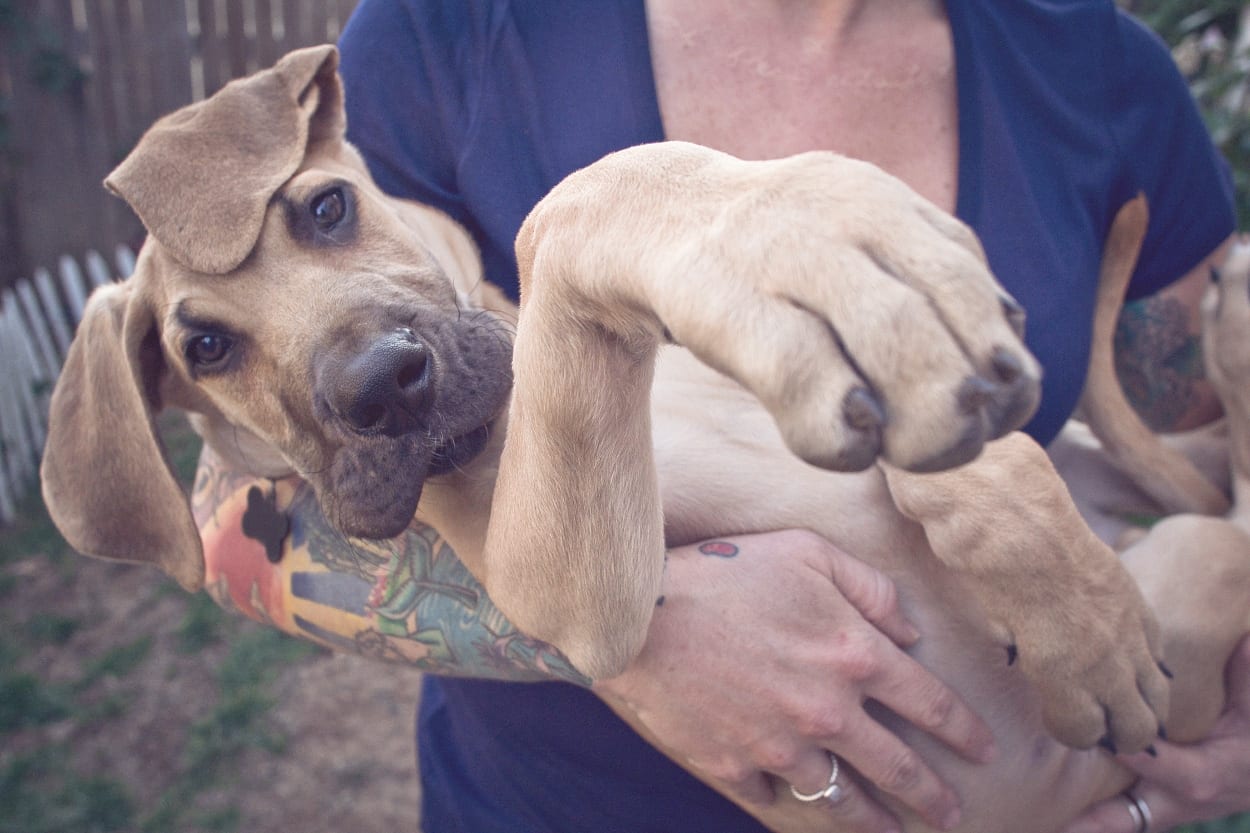 Is Being a Dog Walker Worth It?
Dog walking is currently a booming industry. Every year more and more people are looking to get involved with it. Working for one of the big dog walking apps can streamline things and make the process of finding clients much easier — especially for those dog walkers looking for more flexible work schedules.
Dog walking apps can also serve as a great way to get your foot in the door and gain the experience necessary to be hired by an agency down the line. But in our experience, they don't tend to pay as much as agencies and they lack the career growth potential / scalability as starting your own dog walking agency.
About the author: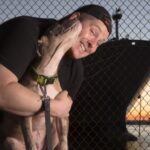 J.B. Shepard, is a professional pet photographer, dog advocate, and founder of the Puptrait Studio. He is best known for his fine art pet pet portrait series, Paper Hats: Portraits of the once discarded. J.B. lives in Hampden, with his wife and two rescue dogs — George (a Boggle – Beagle / Boxer mix) and Lucky (a Jack Russell Terrier).
The Puptrait Studio may collect a share of sales or other compensation from the links on this page. Prices and figures are accurate and items in stock as of time of publication.