FOR IMMEDIATE RLEASE
Contact: J.B. Shepard, the Puptrait Studio
Phone: 443.604.0711
Email: pr@puptrait.com
Introducing Hampden's Dog Avenue
Neighborhood beautification project celebrates man's best friend
BALTIMORE, MARYLAND: SEPTEMBER 1ST, 2019 Baltimore's Hampden neighborhood is a vibrant, walkable and pet friendly community known for its colorful residents, creative entertainment experiences, and diverse collection of unique retail shops.
But recently, Hampden has gone to the dogs.
Light poles stretching the length of "The Avenue" (W. 36th Street) to the corner of Chestnut Avenue and W. 34th Street had banner brackets that had been empty for a decade.  Dan Harvey of Cotton Duck Title Company decided to do something about it and launched a Light Pole Banner Art (LPBA) project. Teaming up with Hampden based pet photographer J.B. Shepard they created a walking "art exhibit" within the neighborhood that they've titled "Dog Avenue".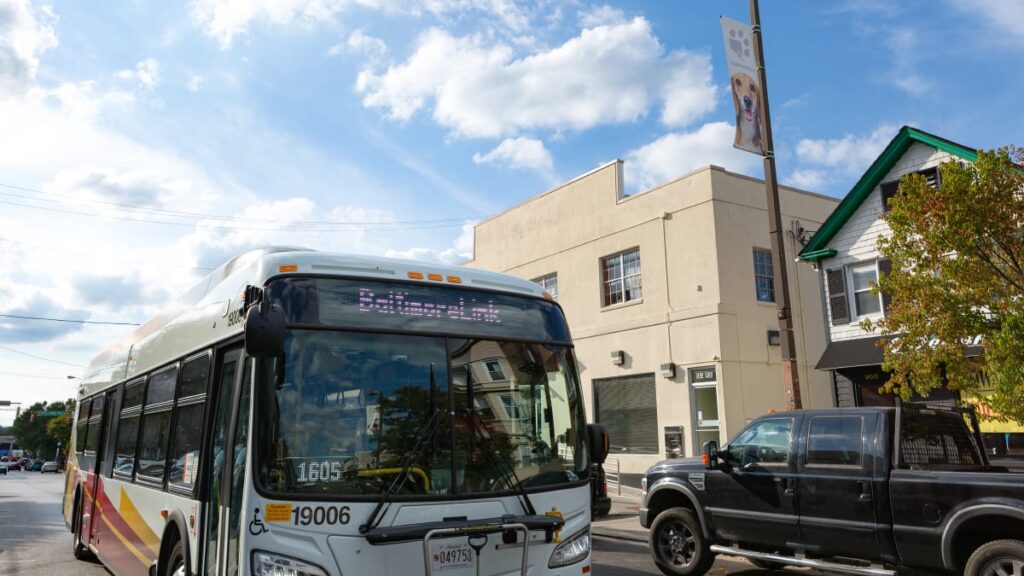 About this Year's LBPA Theme: Dog Avenue
The first LPBA installation features the dog portraiture of Hampden based pet photographer and founder of the Puptrait Studio, J.B. Shepard.
Why are there dog banners in Hampden?
The adorable and funny photos seen on the banners feature the personal pets of 19 merchants from the Hampden Village Merchants Association, including the Maryland SPCA, Doubledutch Boutique, Charm City Skin, Charlotte Elliott & the Bookstore Next Door, Genny Dill (Insurance broker at Maury, Donnelly, & Parr Inc.), Whatnots Antiques, Sugar, the Modest Florist, Falkenhan's Hardware, the Loft Bodywork Collective, Zissimos Bar, Blue Pit BBQ, Edye Sanford – Designs from the Edge Custom Clothing, Cotton Duck Title Company, Avenue Real Estate, Holy Frijoles, and St. Mary's Outreach Center.
Celebrating Dogs & Baltimore Pride: the PawCity Project
Stamped at the top of each banner is an icon merging the outline of Baltimore City with that of a puppy's paw. Crafted by J.B. Shepard, this iconic design is the hallmark of the PawCity Project.
The goal of the PawCity Project is to celebrate the dogs of Baltimore and help dog owners identify dog friendly locations, establishments, and events throughout Charm City. Often appearing in unexpected locations and displayed with little to no explanation throughout Hampden and other dog friendly neighborhoods of Baltimore, the PawCity icon is intended as a subtle reminder and celebration of the importance of dogs in our lives.
Dog Avenue marks the inaugural installation and official launch of the PawCity project. Though, some eagle eyed dog lovers may spot the PawCity icon already popping up in other locations and neighborhoods throughout Baltimore.
Follow the PawCity Project on Instagram @PawCityProject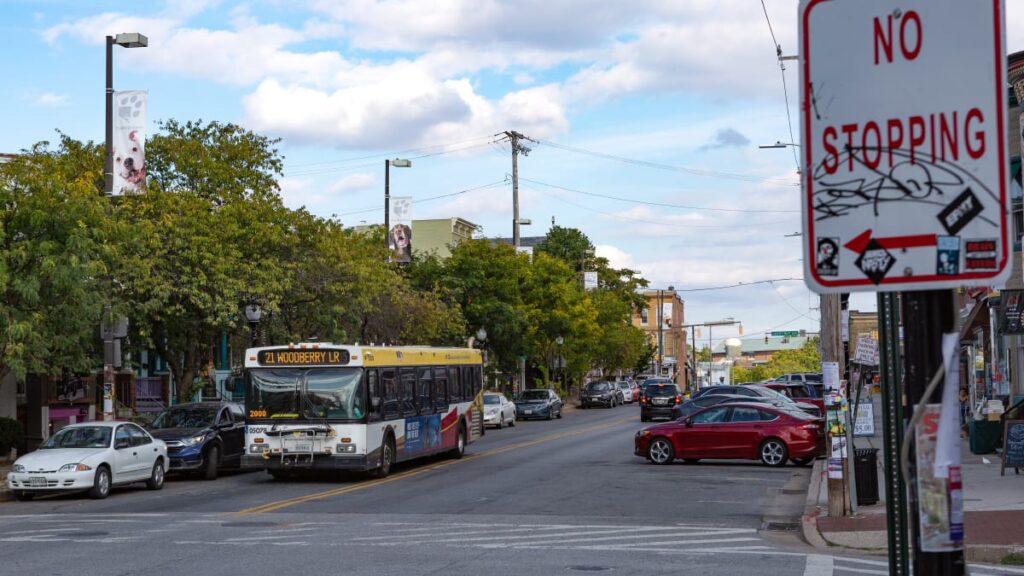 LPBA: Dog Avenue Sponsors
Hampden's Dog Avenue was only made possible thanks to generous contributions from the project's 6 dog loving featured sponsors: Blue Pit BBQ, Sugar, Falkenhan's Hardware, Holy Frijoles, Cotton Duck Title Company, and the Puptrait Studio.
Quotes from 2019 LPBA Project Contributors
Dan Harvey (project lead) had this to say about this year's LPBA installation, "it was bothering me that in a neighborhood with so much creativity we would allow the banner brackets on our MAIN STREET to look forlorn, empty. So, in the Hampden DIY tradition, I decided to do it myself. I wanted to bring some "art" to the poles. My good fortune was finding artist J.B. Shepard, who educated me on the photos that would actually work. And then the Community and the Merchants got behind the idea – I mean, who doesn't love dogs?"
J.B. Shepard (featured artist) had this to say about Hampden's Dog Avenue, "One of my favorite things about dogs is that they live in the moment. They may not be with us long, but what little time they do have they don't waste. How many of us can say the same? Whether it's greeting every passerby or literally stopping to smell the roses, dogs are present — they're here for the experience. And, I think we can could all stand to learn from their example. People spend so much time looking down at their phones. The banners are a modest nod to those that bother to look up every once and awhile."
We welcome media to visit and experience this charming photo display and conduct interviews with the Hampden merchants and dog lovers participating in this year's LPBA installation.
More information and dog banner photos can be found at www.dogave.com
Contact Info:
Dan Harvey, Cotton Duck Title Co. danharvey@cottonducktitle.com, 410.243.3825
J.B. Shepard, the Puptrait Studio, pr@puptrait.com, 443.604.0711