The goal of Paper Hats is to show that all anyone or anything needs to shine is a second chance.
Whether it's a foster dog who was dealt a rough hand or a newspaper circular printed only to be never read, our goal with Paper Hats to to prove how with a little love, patience and creativity that all rescue dogs have the potential to be amazing companions.
Our approach for the series was pretty straightforward. We raided our recycling bin for materials (newspaper, paper plates, even a few plastic cups) and designed elaborate headdresses and collars for rescue and foster dogs.
"All anyone really needs to shine is a second chance…"
For prints or licensing info please contact the studio directly by emailing paperhats@puptrait.com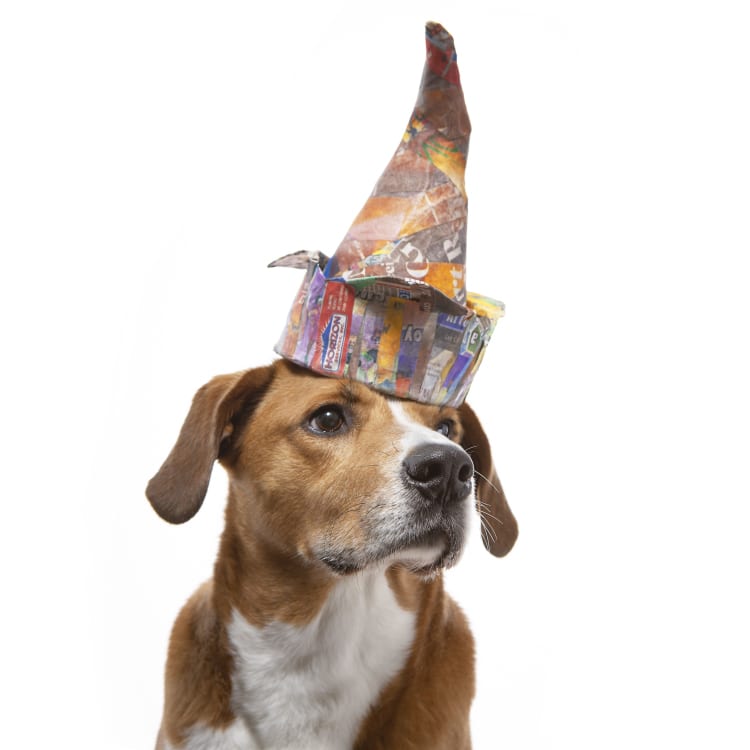 Schedule a Paper Hat session for your favorite pup
Interested in bringing your own dog by our studio to sit for a Paper Hat portrait session? We continually update our collection of Paper Hats with new costume designs. There is no additional charge for using one of our ready made Paper Hats during a private pet portrait session at the Puptrait Studio. We simply ask that if you use a Paper Hat during your session that you sign a release and allow us to include your dog in our future fundraising and promotional efforts.