Puptrait has evolved tremendously since first launched nearly a decade ago. To understand why we are making these updates today, it's important to remember where we came from and how we started shooting dog portraits in the first place.
We've Come a Long Way Since Our Humble Beginnings
It's wild to think about, but when we first started we didn't have a dedicated studio space. We simply photographed pet portraits either on location or in client's homes. Working in multiple states across the Mid Atlantic, required us to develop a rather sophisticated (read: complicated) pricing structure and calendar system to account for all of the variables inherent to operating an on-location photography service. It was a real headache, but at the time it was a necessary headache.
Our system worked well, to a point. But it became increasingly complicated in 2016, when we opened our first physical studio location and our portfolio pivoted towards more complex and conceptual pet portraits.
At that time our internal focus had shifted towards what we could make, creating a rift with our pricing structure and service offerings which remained centered on where we were working. We kept things as they were with good reason. Namely because we didn't want to assume patron interest in on-location and in-home sessions would wane, simply because our capabilities had expanded. But as it turns out, that is exactly what happened.
When Given the Option, Clients Overwhelmingly Choose Studio Shoots
In the last four years we haven't booked a single on-location or in-home pet portrait session. Literally not one. Every single pet portrait session in that time has been captured at our studio.
Which begs the question — if no one is interested in these types of sessions, why are we allowing them to continue to needlessly clutter our calendar app? More importantly, if we eliminated on-location shoots would it free us to do more interesting things in studio? After floating these questions past some of our new and repeat clients, it didn't take long for us to realize that we were past due for a big update.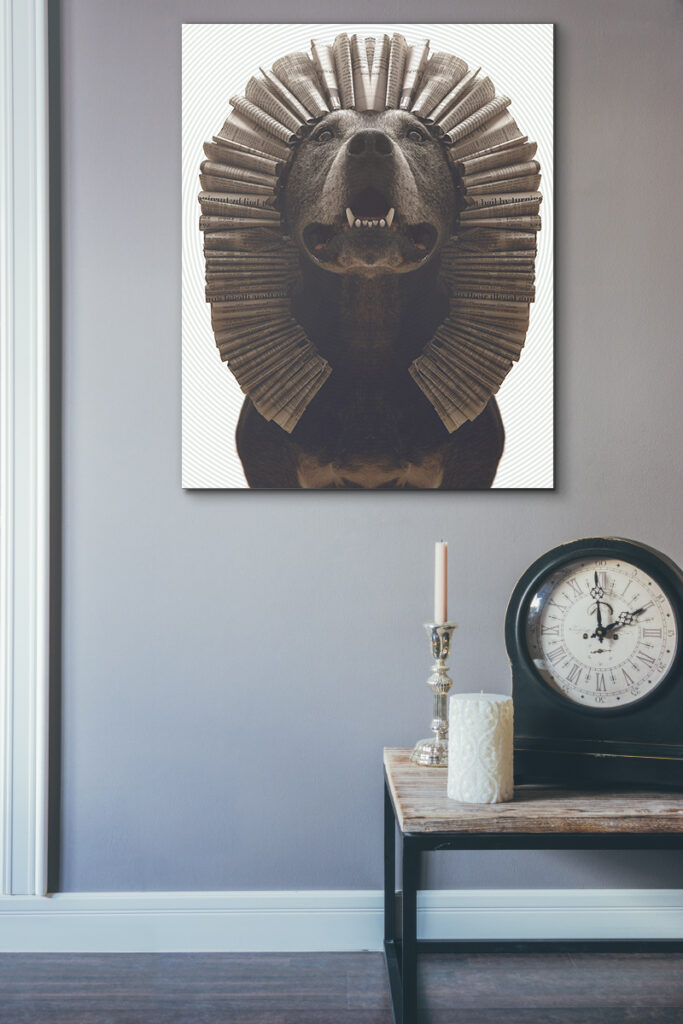 What Exactly is Changing?
We made two major changes. Both of these updates are primarily aimed at simplifying our booking process.
All Pet Portraits Are Now Studio Sessions
We are no longer accepting commissions for in-home or on-location pet portraits. As mentioned above, we just haven't see any interest in these kinds of shoots in recent years. In trying to be more accommodating for no one in particular, we were in reality just making things more difficult for everyone. To account for all of the different counties within our service region, potential clients were forced to sort through a combination of 190 potential dropdown selections. Considering everyone was sorting through that massive list just to pick the same option, that tells us it's probably time to simplify things.
Waving More Fees Than Ever Before
We are introducing flat rate pricing for most custom Paper Hat and Conceptual Art commissions. While there are certainly a fair number of dog lovers just looking for simple quality photography. The vast majority of our patrons come to us seeking more inspired work — typically in the form of custom fit costumes and more conceptual art compositions. As these projects tend to be more time intensive and potentially more open ended than our standard shoots, we used to bill this extra time separately from our sitting fees. But by making these more creative commissions their own session style, we are now able to eliminate those fees for clients that meet their minimum print commitments.
Now Offering 3 Unique Stylizes of Studio Pet Portraits
Sitting fees for all three styles of portraits are waived for clients that meet or exceed their minimum print commitment within 30 days of proof delivery. All sessions include up to 2 hours of unrushed shoot time at our dog friendly photography studio, basic post processing, and a private password protected proof page.
To help minimize distractions and achieve the best lighting possible, we strongly encourage only one dog per session.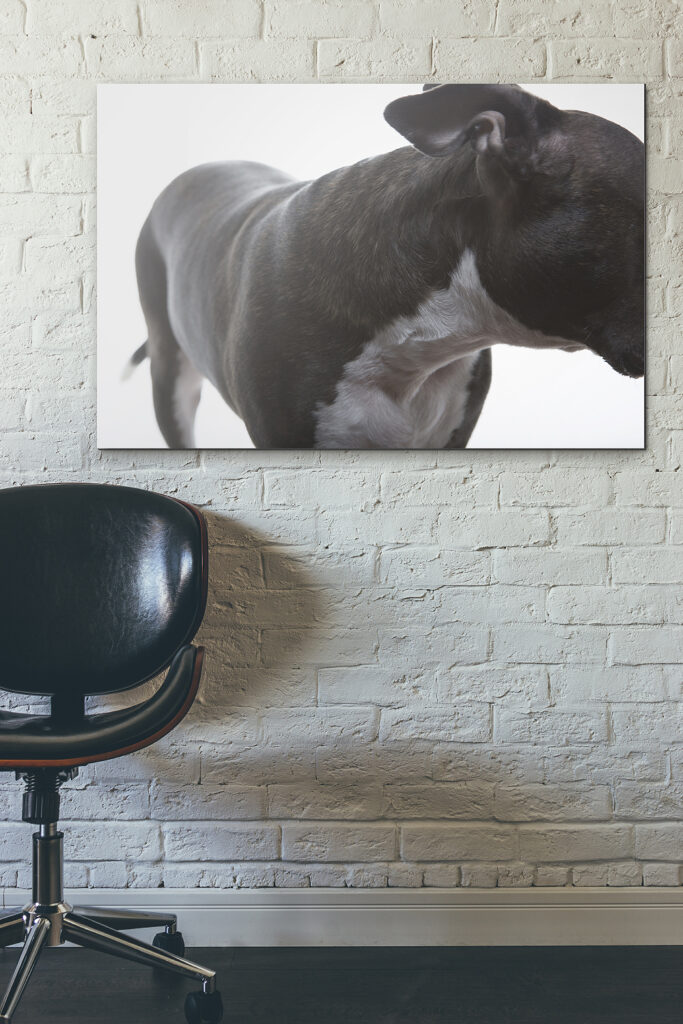 Option #1: Basic Studio Pet Photography
$249 Sitting Fee | $297 Print Commitment
For dog lovers that appreciate a more straight forward and simpler aesthetic. No props. No frills. No bells and whistles. Just rock solid contemporary pet photography captured in studio with professional grade lighting.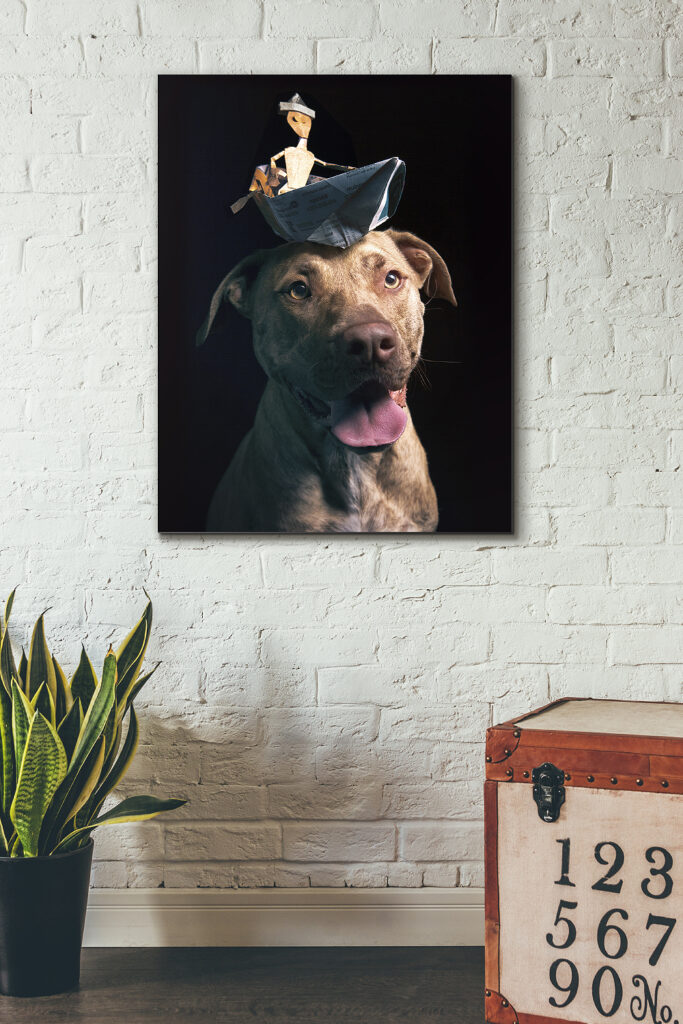 Option #2: Paper Hat Portraits
$249 Sitting Fee | $498 Print Commitment
Paper Hats is the eco-friendly pet portrait concept that put our studio on the map. Each of these unique pet costumes is handmade from colorful scraps of newsprint and captured in camera being actually worn by our canine subjects. Previously we charged extra for custom fit Paper Hats. But the sitting fee for Paper Hat Sessions now includes both the cost of the session and a unique artist-inspired Paper Hat creation custom tailored specifically for your dog. In other words, it's now possible to get both just for the cost of prints.
And yes, you get to keep the hat!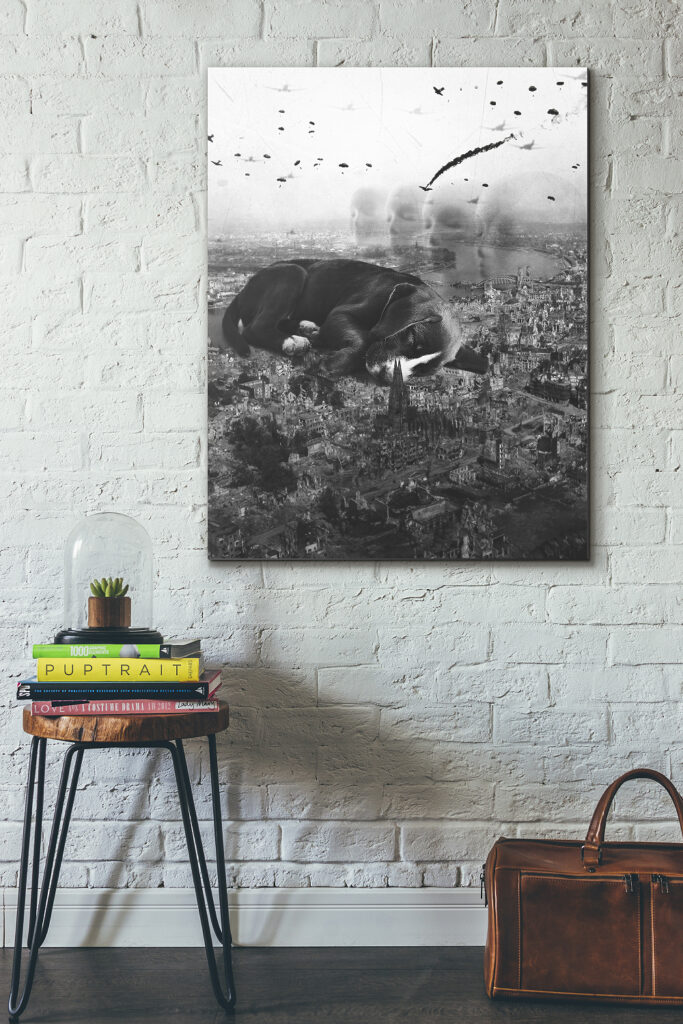 Option #3: Conceptual Pet Art Commissions
$249 Sitting Fee | $698 Print Commitment
Conceptual Pet Art commissions move beyond the narrow confines of the lens, resulting in imaginative and surreal creations that would otherwise be impossible to capture strictly in camera. Blending masterful studio lighting and sophisticated forced perspective staging techniques with advanced image compositing, these creative pet portrait concepts are limited only by the imagination of our artists. Sitting fee includes both the cost of session and the development of a unique artist-inspired concept. Special requests and revisions may cost extra, depending largely on asset availability and additional time requirements.
Get Started!
Questions? Call the studio at 443.604.0711 between the hours of 12pm – 10pm