Proofing gallery is active for selection.
Proofing Details
March 29, 2017
Client: Baja Ponchos
Location: the Puptrait Studio, Baltimore, Maryland
Thanks again for coming out to shoot with us. Everyone did a great job!
Baja Ponchos was very excited to see the photos. They'll be posting the images throughout the upcoming months.
They should be tagging you all when they're posting. If they forget, just send them a reminder and they'll correct it in no time.
In the meanwhile, I've uploaded here some of the shots I thought you all might be interested in seeing. Feel free to share these on Instagram and Facebook. I just ask that you do share the photos, please credit the studio with a tag (@puptrait).
If anyone is interested in prints, just let me know. You can find our print price list by visiting here.
As a thank you for everyone showing up on time and kicking ass while they were here (and, in consideration that we've already been paid by Baja), I'd like to extend a discount for anyone wanting prints.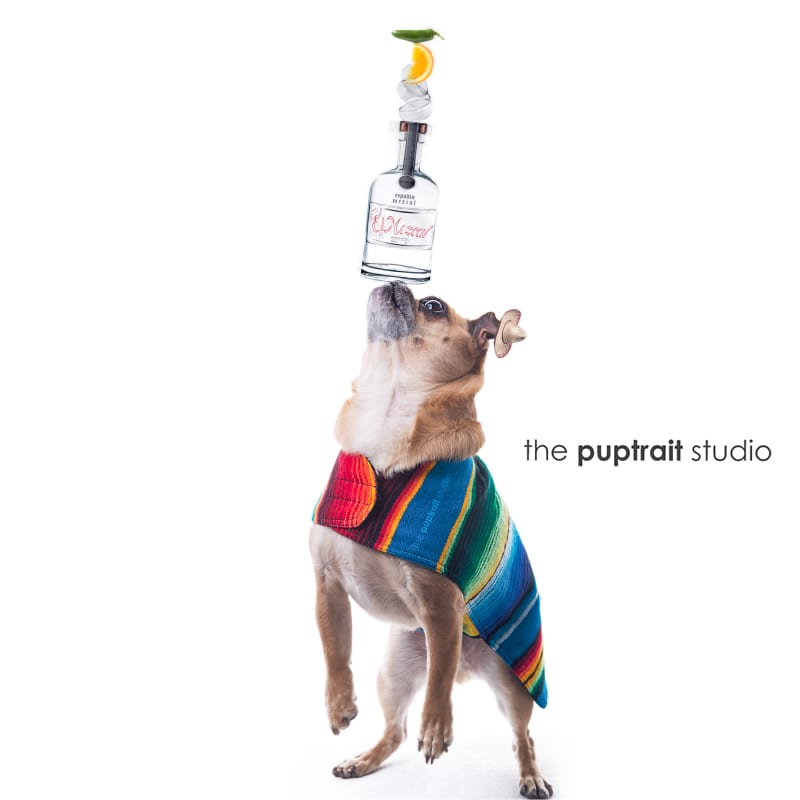 Discount Option #1: A FREE editing upgrade
Order a print 12″ x 18″ or larger and we'll give one photo of your pup a unique and creative treatment in Photoshop similar to the image above of Louie the pug balancing a mezcal bottle. We usually bill $75 an hour for this service, making it roughly a $300-$600 value, depending on how crazy we decide to get with the edits. But buy a print from the Baja set at our regular cost and we'll toss in the edits at no additional charge. Please email or call the studio for details 443.604.0711.
– or –
Discount Option #2: 40% off Baja prints
We'll take 40% off the cost of your entire print order. This offer is valid for any size and ready-to-hang mounting options for prints of the Baja Poncho set. Please email or call the studio for details 443.604.0711.
– or –
Discount Option #3: 20% off prints from your next Puptrait session
Book a second non-Baja related session in the next 2 weeks (before April 14th) and we'll take 20% off your first post shoot print order. And if you meet your minimum print commitment, we'll even waive the sitting fee. To view session availability or to schedule a shoot visit our online booking calendar.